Research scientists, especially environmental scientists, are always looking for funding. A recent project, studying how debris move and decay in the ocean, has come up with a controversial way to bankroll their project. They'll take tourists on a cruise of the March tsunami debris.
Deadly Mississippi Tornado Kills More Than 2 Dozen | Extreme Earth
The tsunami in Japan, which struck on March 11th of this year after a 9.0 earthquake, was a horrific human tragedy. The days afterwards, while the world watched Japan's Fukushima reactor, wondering what would happen, were long and anxious. Debris left floating in the Pacific afterwards is a reminder of both. However, that debris, from small pieces of plastic to whole cars, presents an opportunity for materials and environmental scientists. The pieces of material entered the water on a specific day, and in a specific location. Their position, movement, and state of decomposition, provide scientists with much-needed information about how pieces of man-made material behave in the open ocean. The vast majority of man-made objects in the ocean do not come in through tragedy, and if scientists want to be able to accurately assess who is dumping or leaking trash, they need to have solid data as a baseline.
That scientists want to do track these debris, first by following a line from the Marshall Islands to Tokyo, and then heading across the Pacific to Hawaii, is not surprising. That one project, organized by the Pangea Explorations, the 5 Gyres Institute, and the Algalita Research Foundation, is going to take paying commercial passengers, is a little more controversial. The hefty fee for passage on the voyage, nearly thirty thousand dollars for both parts of the trip, will go towards the costs of the expedition, and any leftover will go for research purposes. The price should discourage casual ghouls - they'd be much better served by simply going to Hawaii next year, when the debris is predicted to start washing up on shore - but the idea of paying to look at the debris from such a large and recent tragedy is controversial.
Still, the organizations stress that there will be no disrespect to any of the victims of the tsunami. The cataloging of the debris will be done by professional scientists, who are interested in this for research purposes only. The results can do a lot of good in the future. Any identifiable personal debris, such as inscribed family heirlooms will be taken aboard and efforts will be made to return them to the families that lost them. This clearly isn't a pleasure cruise, but should it be a commercial cruise at all, or purely a research mission? And if it's only research, who would pick up the tab?
G/O Media may get a commission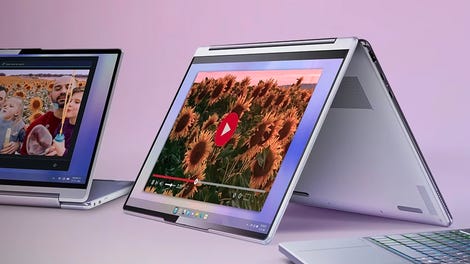 up to 70% off
Lenovo Spring Clearance
Image: US Navy