In 2014, some 76 million JPMorgan Chase customers were less than thrilled to hear that hackers were roaming around company databases containing their records for two months. Now, U.S. officials have secured the extradition of the Russian citizen believed to be responsible, Andrei Tyurin, from the nation of Georgia where he was captured last year. This week, they charged him in a New York court with a list of crimes including conspiracy, hacking, identify theft, and wire fraud.

According to Bloomberg, the arrest was the product of a years-long investigation that authorities said unmasked Tyurin as a major player in a gang of hackers responsible for numerous financial crimes at a number of institutions:
It was the unlikely culmination of a years-long hunt by U.S. authorities, who had closely tracked a hacker they said led cyber breaches of financial firms that fed an array of activities including securities fraud, money laundering, credit-card fraud and fake pharmaceuticals.

Federal authorities in New York laid out most of those details three years ago when describing a breach of a swath of the financial system that created more than 80 million victims. Other targeted companies include Fidelity Investments, Dow Jones & Co., E*Trade Financial Corp. and Scottrade Financial Services Inc.

What the earlier court filings didn't disclose was the identity of the central hacker—revealed finally in an unsealed indictment on Friday as Tyurin.
Other alleged conspirators were rounded up in 2015 in Israel on charges that included pump-and-dump stock market schemes and illegal internet casinos. At the time, CBS New York wrote:
The indictment said one or more of the defendants also engaged in other criminal schemes since 2007, including U.S. securities market manipulation schemes and the operation of at least a dozen Internet casinos that violated U.S. laws.

It also said some of the massive computer hacks and cyberattacks occurred as the men sought to steal the customer base of competing Internet gambling businesses or to secretly review executives' emails in a quest to cripple their rivals.
G/O Media may get a commission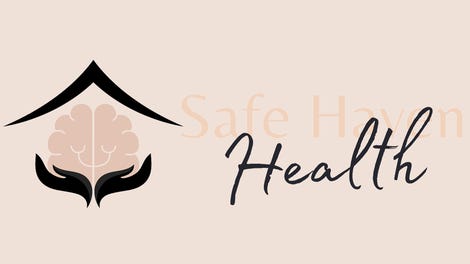 Addiction counseling
Safe Haven Health
K2 Intelligence's Austin Berglass, who worked on the FBI's investigation into the JPMorgan breach, told CBS New York that the Israeli crew wasn't "the very sophisticated hackers sitting over in Eastern Europe" and they likely needed the assistance of other hackers to break into banking systems undetected.
One of those arrested was Gery Shalon, who authorities say was the scheme's mastermind. He hasn't yet been brought to trial, though, which indicates he may have flipped on his former compatriots and is providing information on the activities of Tyurin and others involved to prosecutors.
According to Bloomberg, authorities say Tyurin is of a class of Russian hackers tied to intelligence agencies that profit "from criminal hacking, while also providing valuable information to their Russian minders." An anonymous source told the site that U.S. spies became aware of a suspected attempt to recruit Tyurin by Russian intelligence, and that he "appeared to do an extensive reconnaissance of bank systems." Bloomberg suggested that could mean he has information on the intrusions into Democratic computer systems before the 2016 elections, though without any more specific information to back that up, that seems like a bit of a Hail Mary play.
The U.S. extradition was opposed by officials in Russia, where he is also a wanted man and whatever state secrets he knows—if any—would never see the light of day.
If convicted, Tyurin could face decades in prison, according to a Justice Department press release.
Update, September 9th, 2018: This article has been updated to more clearly explain Tyurin's citizenship status.