What a week! We got to ogle everything Google showed at I/O, we learned that cops can't search your smartphone without a warrant, and we learned about BugJuggler, the car-flinging giant robot you see above. Let's take a look back at the best stuff we wrote this week.
High Dynamic Range photography represents the incredible feats that can be accomplished with digital imaging. But! HDR abuse is also responsible for some of the most horrendous displays of photographic over-indulgence. This must stop.
G/O Media may get a commission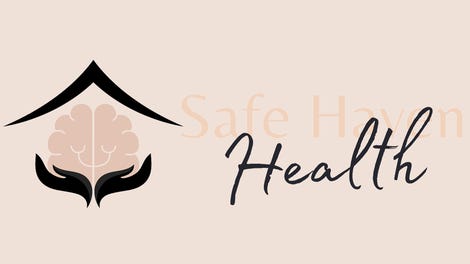 Addiction counseling
Safe Haven Health
Today at Google I/O, we were introduced to a new design language called Material Design. It's Google's first design manifesto, and within it lies a message about how the company sees its users interacting with everything from watches to cars. Here's how to decode it.
Two years ago, as Google first showed off Android Jelly Bean, we sat down with then-Director of Android User Experience Matias Duarte to discuss where the operating system was heading. Fast forward this week's Google I/O, where Duarte—now Google's Vice President of Design—introduced Material Design. We had the chance, once again, to ask him about Android's latest design gambit, and what it means for Google's future.
We just went hands-on with Samsung's first Android Wear, the Gear Live. It was lovely and very promising. But then we just got to strap Motorola's Moto 360 on, and oh man, it's gorgeous. GORGEOUS. Here are our quick first impressions.
I do not need a smartwatch (no one does). I do not think smartwatches are anywhere near fully functional yet, or if they'll ever be. But after seeing the Moto 360 yesterday, I know one truth that supersedes those others: I am going to buy one as soon as they let me.
Today, the Supreme Court has reversed the decision of the Second Circuit in ABC vs. Aereo. Translation? Aereo lost big. It's now illegal. And that sucks.
There was plenty of outrage earlier this month when a London storefront revealed sidewalk spikes meant to keep the homeless from getting too cozy. While these shiny prickles did seem especially Temple of Doom-ish, they weren't all that unusual: There are plenty of little details designed into our cities that tell us what to do, where to go, and give us hints of what came before.
Open any issue of The New York Times, and you're all but guaranteed to hit a passing reference to the mecca of all things gentrified and hip: Brooklyn, New York. But the real testament to the borough's changing face lies not in trend pieces, but in the nearly unrecognizable streets and buildings themselves.
It's pretty easy to blow all your money buying stuff on Amazon (and Amazon's new Fire Phone will make it even easier). But if you want to clear out your savings account right now in one fell swoop, here are some of the biggest-ticket items we could find in the Everything Store.
In a rare unanimous Supreme Court decision yesterday, all nine Justices agreed that, yep,searching your phone without a warrant is indeed illegal. So if a police officer ever does try to dig through your digital dirt unlawfully, this is what you need to do.