Today is another sad day, a Friday like so many others save for one tear-jerking bit of news: AOL announced its Instant Messenger will die on December 15th. It was 20 years old.
This isn't the first time that AIM has passed away. Gizmodo first reported on its death in 2012, when AOL sacked almost all of the aging service's team. Only support staff were left, and they kept AIM alive in the same way that a hospice unit might watch over a patient with not much time left. But a day after that news broke, AOL issued a hopeful statement: "We are not killing instant messenger. We'll continue to support it and evolve the product."
Well, not any more, my friends. AIM has a little more than two months left to live. After that, you're stuck with Google Hangouts, Facebook Messenger, Apple Messages, WhatsApp, Twitter, and approximately 3,498 other similar internet-based communication platforms. And if you're surprised by this news, you shouldn't be. AIM's parent company Oath started killing off the service's features months ago.
AIM might be missed. Michael Albers, the vice president of product communications at Oath, made the announcement on a new Tumblr called AIMemories. The pseudo-obituary begins:

If you were a 90's kid, chances are there was a point in time when AOL Instant Messenger (AIM) was a huge part of your life. You likely remember the CD, your first screenname, your carefully curated away messages, and how you organized your buddy lists. Right now you might be reminiscing about how you had to compete for time on the home computer in order to chat with friends outside of school. You might also remember how characters throughout pop culture from "You've Got Mail" to "Sex and the City" used AIM to help navigate their relationships. In the late 1990's, the world had never seen anything like it. And it captivated all of us.
G/O Media may get a commission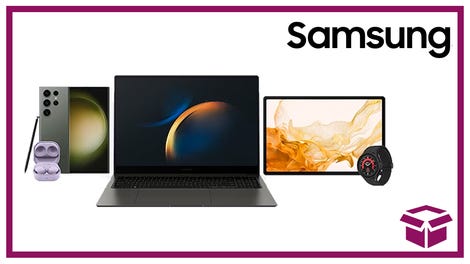 24 hour deals
Discover Samsung - Daily Deal
Do you feel better now? You shouldn't because this is a sad day. The only day that could be sadder than this one is December 15th, when AIM dies for good.

We've reached out to Oath for more details on what AIM's death means, both philosophically and practically. We'll update this post when we hear back.
[AIM]