Tesla and SpaceX CEO Elon Musk, who this weekend announced he had directed a team of engineers to build a "tiny, kid-size submarine" (really more of an air-filled metal box) to help extract the 12 boys and coach of Thai soccer team Wild Boars stranded in the flooded Tham Luang cave complex for weeks, is apparently on site in northern Thailand.

According to a series of Instagram and Twitter posts, Musk has in fact personally entered the cave system to deliver the completed capsule.
"Just returned from Cave 3," Musk wrote on Twitter. "Mini-sub is ready if needed. It is made of rocket parts & named Wild Boar after kids' soccer team. Leaving here in case it may be useful in the future."
"Thailand is so beautiful," he added.
G/O Media may get a commission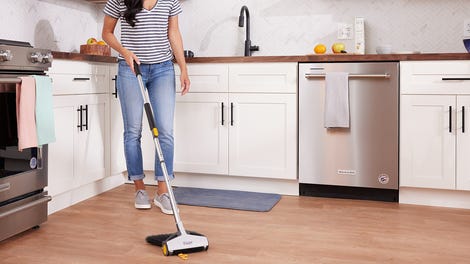 BOGO 50% Off
Flippr - BOGO 50% Off
On Sunday evening, Musk had shared a video of divers pulling the capsule through a swimming pool, claiming it was a simulation of maneuvering the device "through a narrow passage." Responding to another question on whether the capsule could actually be pulled through the winding cave itself, which reportedly narrows to around 27.5 inches (70 centimeter) clearance in places, Musk tweeted, "According to divers who have made the passage, yes."
Reaching the stranded team via the deluged cave is not easy: 38-year-old former Royal Thai Navy special operations diver Saman Gunan ran out of oxygen and died during a mission to resupply the route with oxygen canisters on Friday.
However, since eight of the boys have now been rescued by divers who equipped them with face masks and escorted them through the partially flooded, 2.5-mile (four kilometer) passageway, it's not clear Thai authorities have any incentive to gamble on Musk's alternative solution. On Monday, former Chiang Rai province governor Narongsak Osottanakorn told reporters that having successfully extracted the eight boys in two separate operations, authorities believe they can shave up to two hours off the next wave of extractions.
Musk had previously said he was sending a team of engineers to the cave system, where hundreds of rescuers have been working around the clock for weeks. The Thai government acknowledged that it was receiving the crew, but referred only to "location tracking, water pumping or battery power" as services they could provide, not the "submarine." According to the Washington Post, Musk has not clarified whether any of his team members had "been able to assist in the precarious rescue effort," though on Sunday night he tweeted, "We've not done anything useful yet. It is all other people."