We're so close to being free from the sweltering heat of summer. Fall is nearly upon us, with its orange leaves, cool breeze, and the saintly scent of petrichor in the air. We're not scientists, but we're pretty sure it's scientific fact that these are the perfect conditions to read a ton of new comics in. Good thing there's some on the way!

In cased you missed them, we've already published our 2018 Fall Previews for movies and books. Here now is a massive amount of comics coming our way in the next few months, minus December, as the solicits for that month haven't been published yet.
---
September
Marvel
Wolverine #1—Wolverine's been through an awful lot in the comics lately, mostly down to the fact that he's actually spent the last few years being dead. Super dead, really, encased in adamantium. But this is comics, so of course, he's back, and has been for a while, snooping around the edges of the Marvel universe and even brushing up against the Infinity Stones. But now he's returned to his classic costume for a whole new era of snikt-based adventures. (Charles Soule, Steve McNiven)
Thanos Legacy #1—Speaking of dead Marvel characters! The Mad Titan got seemingly offed by his own daughter Gamora in the events of the ongoing Infinity Wars (not to be confused with the very similarly named movie). But how did it get to that point? This one-shot bridges the gap between Thanos' previous ongoing series and the deadly events of Infinity Wars. (Donny Cates, Gerry Duggan, Brian Level)
Asgardians of the Galaxy #1—Another series spinning out of Infinity War, Nebula's quest to rule the cosmos with an Asgardian superweapon leads to an unlikely teamup between Asgard's not-so-finest—Throg, Skurge, Valkyrie, Angela, Thunderstrike, and even the Destroyer. They're on a quest across the stars to stop her. (Cullen Bunn, Matteo Lolli)
G/O Media may get a commission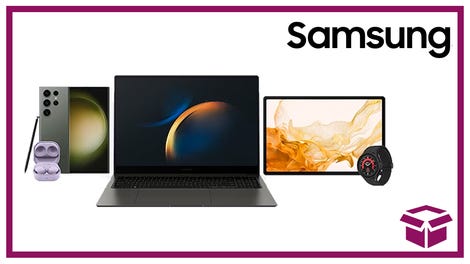 24 hour deals
Discover Samsung - Daily Deal
Iceman #1—Iceman's short-lived ongoing series returns, as the original X-Men member continues his plight to explore his freshly-revealed sexuality and the trials and tribulations of being one of the mightiest mutants around. This apparently includes hunting down some Morlocks for sport! (Sina Grace, Nathan Stockman)
Spider-Geddon #0—Get prepared for Marvel's spiritual successor to the multi-spidey crossover adventure Spider-Verse with this tale of Spiders all over the multiverse...but particularly the new hero of the upcoming Spider-Man PS4 game. (Christos Gage, Clayton Crain)
DC
Heroes in Crisis #1—Sanctuary, a top-secret hospital where the heroes and villains of the DC Universe go to tackle the mental stress of their lives, comes under attack, leading Batman, Superman, and Wonder Woman down a long and dark path to uncover the perpetrator striking out at a vital part of metahuman society. (Tom King, Clay Mann)
Batman: Damned #1—DC kicks off its adult-themed Black Label with a new series that sees Batman haunted by the death of the Joker—because he can't remember if he murdered the clown prince of crime or not. (Brian Azzarello, Lee Bermejo)
Border Town #1—Vertigo's revitalized roster begins with this story about a town on the border between the U.S. and Mexico coming under a supernatural attack, stoking divisions between the immigrant and native communities of the town—leaving it up to the teens of Devil's Fork, Arizona to unite and protect their home. (Eric M. Esquivel, Ramon Villalobos)
Cover #1—A young comic book artist finds herself flung into the deadly world of intelligence operatives when the CIA begins recruiting comics professionals to act as the perfect intelligence agents. (Brian Michael Bendis, David Mack)
The Dreaming #1—The Sandman universe is back, but all is not well in the Dream's realm. In fact, the Dream has gone, leaving the citizens of the Dreaming to fend for themselves as the barriers in the world where stories are born begin splintering. (Simon Spurrier, Bilquis Evely)
House of Whispers #1—Dive into a new realm in the Sandman universe as Erzulie Fréda, mistress of the voodoo houseboat known as the House of Dahomey, finds herself fighting to prevent a dangerous loa from being unleashed upon the human plane. (Nalo Hopkinson, Dominike Stanton)
United States vs Murder #1—Set in an alternate world where five crime families have the U.S. in a stranglehold, two mobsters find themselves on the wrong side of an explosive conflict when war between America and its organized crime finally breaks out. (Brian Michael Bendis, Michael Avon Oeming)
---
Image
Man-Eaters #1—A bizarre mutation causes menstruating women to transform into feral, catlike creatures. As society reels from the rise of this wild transformation, the fate of the world rests in the hands of a young girl looking to set things right. (Chelsea Cain, Kate Niemczyk)
MCMLXXV #1—The adventures of Pamela, a Manhattan cab driver by day, supernatural monster fighter by night, begin in this new urban fantasy. (Joe Casey, Ian MacEwan)
Burnouts #1—A gang of high school stoners finds themselves as the first and last line of defence when they find out that aliens invisible to everyone not high on drugs are about to attack. (Dennis Culver, Geoffo)
Cemetary Beach #1—A pathfinder and a murderess team up to escape a secretive offworld colony of lunatics. (Warren Ellis, Jason Howard)
---
Dark Horse
Gamma #1—After a successful one shot, this zany series about monster-collecting trainers facing the end of the world as they know it returns for a new miniseries. (Ulises Farinas, Erick Freitas)
MST3K #1—Jonah Heston, Crow T. Robot, and Tom Servo are back, but instead of ragging on weird B-movies, this time they've found new material in an alternate, significantly more two-dimensional medium: public domain comics! (Joel Hodgson, Harold Buchholz, Matt McGinnis, Mary Robinson, Seth Robinson, Sharyl Volpe, Todd Nauck , Mike Manly)
Olivia Twist #1—This futuristic twist on the Dickensian tale sees a young street orphan join a girl gang looking to make their way in a grim future London—only to find herself thrust into a legacy she never knew she had, at a terrible cost. (Darin Strauss, Adam Dalva, and Emma Vieceli)
Stranger Things #1—Stranger Things' first season was all about rescuing poor Will Byers. But what was Will going through in the upside down while waiting for rescue? This new series hopes to tell all! (Jody Houser, Stefano Martino, Keith Champagne)
War Bears #1—Margaret Atwood's next foray into comics goes back into the genre's golden age, following the story of a writer named Al Zurakowski forging a Nazi-fighting superheroine and trying to make it big in the early days of the comics industry. (Margaret Atwood, Ken Steacy)
---
IDW
Star Trek vs Transformers #1—The Enterprise of the original series races to the edges of Klingon space to find bizarre transforming robots attacking Federation outposts...meaning they're going to need some new allies that are more than meets the eye to fight back. (John Barber & Mike Johnson, Philip Murphy)
Batman/The Maxx #1—The Dark Knight meets the weirdest superhero around, the Maxx, when he becomes the latest inpatient at Arkham Asylum. But when the Maxx's psychedelic mind starts merging with reality, the Batman must go on his strangest mission to save Gotham City yet. (John Layman, Sam Kieth)
Dick Tracy: Dead or Alive #1—After a series at Archie was cancelled before it could even begin, the legendary comic strip detective is finally back, tackling a new case in a new city. (Lee Allred, Michael Allred, Rich Tommaso, Laura Allred)
Impossible Inc. #1—A young woman and her team find themselves aboard a cosmic express train on a journey through the multiverse, on the hunt for the secrets of existence—and her own past. (J.M. DeMatteis, Mike Cavallaro)
---
Boom Studios
Low Road West #1—Nuclear devastation ravages the East Coast of the U.S., leading to five teens heading West to try and find salvation as society crumbles. (Phillip Kennedy Johnson, Flaviano)
Go Go Power Rangers: Back to School #1—It's the first spring break since the teenagers with attitude were given their power coins, and it's time for the Power Rangers to spend some time apart. But a break from school doesn't necessarily mean a break from being Earth's greatest superheroes! (Marguerite Bennett, Ilaria Catalani, Derek Charm, Jordan Gibson, Xiao Tong Kong, Jim Towe, Jon Lam)
Welcome to Wanderland #1—A theme park obsessive finds herself thrust into the magical world of her favorite park, Wanderland, only to find that the fairytale attractions she knew aren't exactly what they seemed. (Jackie Ball, Maddi Gonzalez)
Over the Garden Wall: Hollow Town #1—Wirt, Greg, and Beatrice reunite for a new trip into the Unknown, as they find a strange town populated by doll-like beings. (Celia Lowenthal, Jorge Monlongo)
---
Valiant
Faith: Dreamside #1—After being framed for murder, Faith finds herself struggling to act as superhero in the open. But when a former ally turns to her seeking help, she has to team up with the supernatural hero Doctor Mirage to enter the dimension of dreams. (Jody Houser, MJ Kim)
Harbinger Wars 2: Aftermath #1—Valiant's summer series comes to a close, as the survivors of the Harbinger Wars find themselves examining what was lost. (Matt Kindt, Adam Pollina)
---
Titan
Newbury & Hobbes #1—George Mann's steampunk mystery novels come to comics as Newbury & Hobbes protect good old London town from all sorts of frightful foes. (George Mann, Dan Boultwood)
Oscar Martin's Solo #1—After Earth is ravaged by nuclear war, mutated animals rise up as the next inheritors of the planet—and Solo, the rat, finds himself up against his fellow feral survivors as he hunts down food. (Oscar Martin)
---
October
Marvel
Spider-Geddon #1—Thought trapped forever after Spider-Verse, the Inheritors have returned to their quest to consume the spider-totems of the Marvel Multiverse—and this time, it really is going to take every Spider-hero ever, and even a few new ones, to stop them. (Christos Gage, Dan Slott, Jorge Molina)
Spider-Geddon Tie-Ins—A new spider-event means new spider-spinoffs, as the Spider heroes of films, comics, TV shows, and more come together to fight for the fate of all Spiders.
Spider-Force #1—Christopher Priest, Paulo Siquiera
Vault of Spiders #1—Cullen Bunn, Jed McKay, Javier Pulido, Sheldon Vella, and More
Spider-Girls #1—Jody Houser, Andres Genolet
Spider-Gwen Ghost-Spider #1—The Radioactive Spider-Gwen (or is she Ghost-Spider now?) gets a new ongoing series, as Gwen fights crime as Spider-Woman on Earth-65, unaware that interdimensional disaster is on the way. (Seanan McGuire, Rosi Kampe)
Superior Octopus #1—Otto Octavius died. But then he lived, in the body of his greatest nemesis, Peter Parker, as the Superior Spider-Man—and then he was cast out of that body too, until he found himself a chance to return as his true self. But his time as Spider-Man has changed him, and now Doc Ock is headed to San Francisco to become its multi-armed protector, to prove that he is now the Superior Octopus. (Christos Gage, Mike Hawthorne)
Avengers Halloween Special #1—The season of spooks is upon Earth's Mightiest Heroes, in this special anthology comic of Marvel's most macabre stories. (Gerry Duggan, the Soska Sisters, Jay Baruchel, Robbie Thompson, Rob Free, Juanan Ramirez, Jonas Scharf, Eoin Marron, Bob Quin)
Shuri #1—T'Challa is missing, and Wakanda needs a leader in his stead—and so Princess Shuri finds herself pulled from her lab and onto the throne, whether she finds herself ready for it or not. (Nnedi Okorafor, Leonardo Romero)
The Unstoppable Wasp #1—Nadia Van Dyne and her G.I.R.L. science team find themselves up against the sinister A.I.M.. But why do they have plans for Nadia's fallen father, Dr. Hank Pym? (Jeremy Whitley, Gurihiru)
Shatterstar #1—The interstellar gladiator Shatterstar returns for a new miniseries. (Tim Seeley, Carlos Villa)
Black Panther vs Deadpool #1—At one point or another, Deadpool has teamed up with practically everyone in the Marvel universe. But his latest team up with Wakanda's ruler goes awry when Deadpool tries to get himself a piece of Vibranium, even if it is for a noble cause. (Daniel Kibblesmith, Ricardo Lopez Ortiz)
X-Men Black One-Shots—Five one-shot special issues delve into the lives of some of Marvel's biggest X-Men foes.
Magneto #1—Chris Claremont, Dalabor Talajic
Mystique #1—Scott Aukerman, Nick Bradshaw
Mojo #1—Seanan McGuire, Marco Failla
Juggernaut #1—Robbie Thompson, Shawn Crystal
Emma Frost #1—Leah Williams, Chris Bachalo
Marvel What Ifs—The zany alt-reality Marvel brand returns! What if Magik was sorcerer supreme? What if Thor was raised by Frost Giants? What if Flash Thompson became Spider-Man? All these questions are answered, and more.
Magik #1—Leah Williams, Filipe Andrade
X-Men #1—Bryan Edward Hill, Neil Edwards, Giannis Milonogiannis
Thor #1—Ethan Sacks, Michele Bandini
Ghost Rider #1—Sebastian Girner, Caspar Wijngaard
Spider-Man #1—Gerry Conway, Diego Olortegui
The Punisher #1—Carl Potts, Juanan Ramirez
Marvel Zombies #1—Marvel Zombies is back, with an all-new twist! Years after a zombie virus has ravaged the world, the last bastion of society finds itself safeguarded by what's left of Marvel's superheroes. When a chance at salvation arises, are Spider-Man, Daredevil, Falcon, and more willing to sacrifice their humanity to gain it? (W. Maxwell Prince, Stefano Raeffele)
---
DC
Batman Secret Files #1—Delve into the past and present of the Dark Knight in this new anthology of tales from Batman's case files covering all corners of Gotham City. (Tom King, Jordie Bellaire, Ram V., Cheryl Lynn Eaton, Tom Taulor, Mikel Janin, Jorge Fornes, Elena Casagrande, Brad Walker)
Cursed Comic Cavalcade #1—It's not only Marvel getting into the spooky mood for Halloween! This new collection of eerie tales featuring Batman, Wonder Woman, Swamp Thing, Zatanna, and more see the heroes of the DC Universe facing some truly horrifying scenarios. (James Tynion IV, Beck Cloonan, Bryan Hill, Tim Seeley, Riley Rossmo, Gary Dauberman, Mark Buckingham, Riccardo Federici, and more)
Blank Page DC Comics—DC is celebrating 24-hour Comic Book Day by selling you not one, not two, but three differently-branded sets of blank, 16-page comics. Write and draw your own Batman, Superman, and Wonder Woman adventures!
Batman #1
Superman #1
Wonder Woman #1
The Books of Magic #1—Timothy Hunter returns to the world of Sandman, running from his destiny as the universe's most powerful magi. But as Tim balances school life in London with cultists trying to drive him down a darker path, his new substitute teacher becomes a crucial ally in his quest to uncover the books of Magic itself. (Kat Howard, Tom Fowler)
Lucifer #1—The Prince of Lies finds himself trapped by mysterious forces after going on a quest to find the mother of his abandoned child. But what happens when Lucifer himself goes missing? (Dan Watters, Max Fiumara and Sebastian Fiumara)
Wonder Woman and the Justice League Dark: The Witching Hour #1—Wonder Woman and her new allies in the Justice League Dark begin a new event miniseries that promises to change the future of DC's magical heroes forever. (James Tynion IV, Jesus Merino)
Hex Wives #1—Thirteen years after an ancient war between a coven of witches and an all-male conspiracy group came to an end, a young woman wakes up in suburban bliss, struggling to remember the magical life she lived before...and trapped by a foe she thought defeated. (Ben Blacker, Mirka Andolfo)
Old Lady Harley #1—Harley Quinn goes Mad Max in this zany future take on DC's universe. Old Harley finds herself pulled out of retirement to take on the Laughing Boys Gang, whose sinister leader might be more alive than Harley took him for. (Frank Tieri, Mauricet)
DC/Hanna-Barbera Crossovers—DC's bizarro mashups between its comics universe and the animated antics of Hanna-Barbera's most beloved creations continues with another wave of weird and wonderful adventures.
Deathstroke/Yogi Bear #1—Frank Tieri, Mark Texeira
Green Lantern/Huckleberry Hound #1—Mark Russell, Rick Leonardi
Nightwing/Magilla Gorilla #1—Heath Corson, Tom Grummett
Superman/Top Cat #1—Dan DiDio, Shane Davis
---
Image
Blackbird #1—Depending on who you ask, Los Angeles is either a glittering city where dreams come true or a nightmarish hellscape full of soul-sucking demons. For Nina Rodriguez, the reality lies somewhere in the middle, and even though she's absolutely certain that there are demonic forces at work in the City of Angels, no one believes her. It wouldn't be all that bad were it not for the fact that the Great Beast is on its way to find her. (Sam Humphries, Jen Bartel)

Errand Boys #1—If you live in a city with a large population of young people trying to make their way in the world, there's a good chance you're very familiar with gig economy jobs. Driving, delivering, running errands, that kinda thing—odd jobs you can do here and there to (in theory) make some quick money. In the world of Errand Boys, though, the only kind of gig that young Jace Lopaz is able to snag is running dangerous, highly-illegal errands for whoever hires him for his services. (D.J. Kirkbride, Nikos Koutsis)

Exorsisters #1—When you've got a clogged up kitchen sink, you call a plumber. When you've got a case of demonic possession or a haunting, you contact Kate and Cate Harrow, identical twin sisters who specialize in all things otherworldly. They'll help you deal with whatever mystical messes you've gotten yourself into—but there's more to the twins than meets the eye. (Ian Boothby, Gisèle Lagacé)

Infinite Dark #1—The time will come when the universe ends and all life will perish, but when that time comes in Infinite Dark, a space-faring ship carrying some 2,000 people is somehow able to escape the Big Crush and is left to float through the void as they wait for the next Big Bang. Before the universe begins anew, the crew of the Orpheus must first deal with something that shakes everyone on-board to their core: the first murder on the ship. (Ryan Cady, Andrea Mutty)
Murder Falcon #1—What's an aging guitarist without a band or a foreseeable future to do when he begins to feel like his life's coming to an end? In theory, he could settle into a life of mind-numbing monotony at a 9-to-5 or, in the case of Murder Falcon's hero Jake, he could team up with the legendary Murder Falcon, a warrior who derives his awesome power from epic music, to save the world from the forces of evil. (Daniel Warren Johnson, Mike Spicer)
---
Dark Horse
Death Orb #1—Even though the world's fallen apart and North America's been transformed into a twisted wasteland ravaged by war, a man named Rider will set out on a mission to save his missing family and use his trusty axe to chop down anyone stupid enough to stand in his way. (Ryan Ferrier, Alejandro Aragon, Chris O'Halloran)
Dragon Age: Deception #1—After leaving her life as an actress behind, Olivia Pryde gets by using her skills to con people in order to get what she wants. She's rightfully confident in her abilities to get close to people, but when she decides to make the wealthy Calix Qintara her next mark, things take a turn for the curious. Much like her, he's not what he appears to be. (Nunzio DeFilippis, Christina Weir, Fernando Heinz Furukawa, Mike Atiyeh)
Umbrella Academy: Hotel Oblivion #1—The students of the Umbrella Academy have come a long way since they first joined together as a group of unusual children with extraordinary super abilities. Now, they're all adults and their lives are all varying states of disarray. But their existence in the world draws out other superpowered beings that only they can combat, and with those kinds of threats on the horizon, it's only a matter until the gang has to get back together. (Gerard Way, Gabriel Ba, Nick Filardi)
The Whispering Dark #1—Hannah Vance is both an Army helicopter pilot and a woman with a deep sense of faith that's tested when she suddenly crashes in hostile territory that's crawling with all manner of ungodly, supernatural horrors. She's confident that God will give her the strength to survive whatever comes her way, but as she tries to make her way back to safety, her mettle and beliefs are put to the test. (Christofer Emgard, Tomas Aira)
---
IDW
Star Wars Adventures: Tales from Darth Vader's Castle #1—In a galaxy far, far away, the only thing scarier than Darth Vader himself is apparently the castle he resides in—a fortress filled with monsters and horrors terrifying enough to shake some of Star Wars' fiercest heroes and villains. This series will chronicle a number of disparate tales about what different characters—including Obi-Wan, Count Dooku, Han Solo, and Chewbacca— encounter while making their way through Vader's domain, and reveal new things about the most legendary Sith in history. (Cavan Scott, Derek Charm, Kelley Jones, Chris Fenoglio, Corin Howell, Robert Hack, Charles Paul Wilson III)
Judge Dredd: Toxic! #1—The world of Judge Dredd is stratified along tense class lines that are constantly on the brink of collapsing, requiring a unique application of the law that proves to be all too important when a wave of anti-immigrant bigotry begins to sweep the landscape after a toxic waste worker's death. (Paul Jenkins, Marco Castiello)
---
Boom Studios
Adventure Time Season 11 #1—You might have thought that the stories of Finn and Jake's adventures in the Land of Ooo were about to come to a close, and technically, that's true if you're thinking specifically about the Adventure Time television show. But the action is slated to continue past the upcoming season 10 finale in an all-new comics series; it picks up as the heroes struggle to find themselves amidst the aftermath of the Great Gum War. (Sonny Liew, Marina Julia)
Sparrowhawk #1—Young Artemesia is a girl torn between one mysterious world and the high-class Victorian life that comes along with being born to a noted naval captain in 1851 England. But her life becomes even more complicated, dangerous, and confusing when the Faerie Queen summons her to a magical realm, where Art learns that the complexities of her mundane life are nothing compared to what fate has in store for her. (Delilah S. Dawson, Matias Basla)
Backstagers: Halloween Intermission #1—It may not be the very first rule of being a Backstager, but one of the rather important things one needs to know is that you should never fall asleep in a theater's backstage where all of the magic that makes plays possible resides. Of course, Sasha's never been much one for rules, and when he accidentally conks out in the Backstage, he finds himself locked in overnight and lost in an even spookier place than he's accustomed to wandering around in. (James Tynion IV, Rian Sygh, Sam Johns, Shan Murphy, Savanna Ganucheau)
Planet of the Apes: The Time of Man #1—In this gripping anthology of new stories plucked from both of the Planet of the Apes timeline, the lives, deaths, and stories of humans are explored in brutal, vicious detail. (Dan Abnett, David Walker, Phillip Kennedy Johnson, Carlos Magno, George Schall, Morgan Beem)
---
Dynamite
Mars Attacks #1—When Martians descend upon the Earth, the world's population of hapless humans have no choice but to gather their wits and band together if there's any hope of them surviving. (Kyle Starks, Chris Schweizer)
Rainbow Brite #1—When the color suddenly begins to drain from the world much in the same way that blood drains from a body, a young girl named Wisp springs into action and, using the power of her magical Color Belt, transforms into the magical hero Rainbow Brite—the only person who could possibly save the day. (Jeremy Whitley, Brittney Williams)
---
Titan
Doctor Who: The 13th Doctor #1—If you've never really been into Doctor Who, but were tentatively curious with Jodie Whittaker taking the lead role, then this is a comic for you—a series that will explore the multiple lives the Doctor's had as they progress towards Whittaker's incarnation, ushering in a new age of adventures in time and space with Doctor Who's latest incarnation of its timeless hero. (Jody Houser, Rachel Stott, Erica Angiolini)
---
November
Marvel
Uncanny X-Men #1—With David Haller, better known as Legion, back on the playing field, the X-Men are absolutely out of their league, but the X-Men have no choice but to take on one of their most powerful foes. (Ed Brisson, Kelly Thompson, Matthew Rosenberg, Mahmud Asrar)
Marvel Knights 20th #1—Matt Murdock finds himself unable to remember his past life as the legendary defender Daredevil, only for a strange story to bring back haunting memories in this anniversary celebration of the classic Marvel Knights imprint. (Donny Cates, Travel Foreman)
Ironheart #1—Riri Williams is one of Marvel's most interesting characters who simply hasn't had a writer who can bring her full potential to the fore. That's changing this fall when Eve Ewing takes lead as Ironheart's scribe, bringing some much-needed diversity to Marvel's ranks with a story about one of the publisher's most brilliant minds who's well on her way to eclipsing Tony Stark. (Eve Ewing, Kevin Libranda)
The Vision #1—Vision's attempt at living a "normal" life with a wife, children, and dog did not end well for him, but the powerful Synthezoid is back and leading his own solo series as he and his daughter Viv try to put back the pieces of their increasingly abnormal, superheroic lives. (Chelsea Cain, Aud Koch, Jordie Bellaire)
Dead Man Logan #1—If you were in the mood for even more of Wolverine in his old age, then Marvel's got something for you. After years of hanging on with the help of his healing factor, Logan's finally ready to move on. Naturally his rogues gallery is none too pleased. (Ed Brisson, Mike Henderson)
Black Order #1—As much time as we spend obsessing over Thanos, it'd be nice to focus on his friends for once. The Black Order is taking center stage this fall in an ongoing series about their adventures in space, where they'll face off against an entire universe gunning for their destruction. (Derek Landy, Philip Tan)
Typhoid Fever: X-Men #1—The X-Men and Daredevil don't interact all that often but this fall, Xavier's mutants will have to deal with one of Matt Murdock's most dangerous adversaries when she rises to prominence while he's indisposed. (Clay McLeod Chapman, Stephani Landini)
Marvel's Captain Marvel Prelude #1—You know the drill. When there's a major Marvel movie coming out, a companion comic is sure to follow, and Captain Marvel is no exception. What's interesting about the book, though, is that it'll follow Nick Fury and Maria Hill in the moments leading up to that fateful moment in Infinity War when they reach out to Carol for help. (Will Corona Pilgrim, Andrea Di Vito)
Han Solo: Imperial Cadet #1—It shouldn't come as a surprise that there's plenty more to Han Solo's story after Solo: A Star Wars Story. If you ever wanted to know just what Han was getting up to during his years as a member of the Imperial Navy, this is the comic for you. (Robbie Thompson, Leonard Kirk)
---
DC
Justice League/Aquaman: Drowned Earth #1—Though Aquaman gets a bad rap for being the weirdest member of the Justice League, there's actually a lot more to Arthur Curry than people realize. When the Atlantean king runs afoul of magical ocean beings far more powerful than himself, Aquaman and the Justice League have to spring into action if they want to keep the entire world from being submerged. (James Tynion IV, Howard Porter)
American Carnage #1—As much as it may pain some people to believe, anti-black racism is a fundamental part of American history, and it continues to influence the way our society works. American Carnage follows Richard Wright, a former FBI agent, as he infiltrates a group of white supremacists suspected of killing one of his colleagues. What none of the criminal bigots knows, though, is that Richard is actually a person of color who's merely passing for white as he gets deeper into their world. (Bryan Hill and Leandro Fernandez)
DC Nuclear Winter Special #1—This year has taken a lot out of everyone—so much so that by the time the holiday season rolls around, there's a solid chance that a great number of us are going to need a reprieve from all the madness. Rather than wallow in the general exhaustion, though, DC's greatest heroes and villains are coming together to frolic in a post-apocalyptic nuclear winter which, honestly, sounds a lot more grounded in reality than it should. (Paul Dini, Steve Orlando, Phil Hester, Mark Russell, Mairghread Scott, Cully Hamner, Giuseppe Camuncoli, Yasmine Putri)
Electric Warriors #1—Mighty as they are, there will be a time in DC's future when its heroes fall, retire, and fade from existence. Set in a future where the Justice League is a piece of mythic history and Earth has begun to pull itself back together after the Great Disaster, Electric Warriors tells the story of two Earthlings who are chosen to participate in a great intergalactic competition as representatives of their homeworld. (Steve Orlando, Travel Foreman)
The Green Lantern #1—After years of serving in the Corps, Hal Jordan is one of the most experienced and well-respected Green Lanterns in the galaxy, but there's so much about his day to day duties as a space cop that we don't really know much about. Justice, it turns out, looks different across the countless sectors the Corps patrols—something Hal will have to come to grips with in this new series. (Grant Morrison, Liam Sharp)
Shazam! #1—Traditionally, Billy Batson's been depicted as a plucky orphan with a fantastical secret life filled with superheroes and high-flying adventures. In this new series timed perfectly to coincide with DC's upcoming Shazam! film, Batson's joined by his five adoptive brothers and sisters who are also granted the ability to transform into superpowered adults in color-coordinated outfits. (Geoff Johns, Dale Eaglesham)
---
Image
Bitter Root #1—The Sangeryes are a family of demon hunters who've fallen from prominence as a result of familial drama and in-fighting. But when a new world-ending threat makes itself known, the family realizes that they've got to put aside their differences and get back into the family business. (David F. Walker, Chuck Brown, Sanford Greene)
Outer Darkness #1—In the vacuum of space, no one can hear you scream as you try to fight off the supernatural entity attempting to possess you. These are the sorts of things one has to bear in mind in the world of Outer Darkness, a place where interstellar space travel unleashes a wave of mystical phenomena across the galaxy. (John Layman, Afu Chan)
Middlewest #1—The Midwest can be a magical, curious place, especially when perceived through the eyes of a young, imaginative kid whose personal life is filled with angst and turmoil. Abel, a boy with a strained relationship with his father, fears that he might one day become a monster, and his fears are amplified when he realizes that he's been stalked by a sentient thunderstorm. (Skottie Young, Jorge Corona)
The Warning #1— Few things would have the ability to bring the world together quite like a sudden alien invasion or, in the case of The Warning, the sudden appearance of a gargantuan spaceship just a few miles above the Earth's surface. Alarmed and unsure just what they're facing, the world's best minds come together to develop a squad of high-tech warriors who might be the world's only hope for survival. (Edward Laroche)
The Wicked + The Divine: The Funnies #1—You know the deal with the Pantheon. They live, they're loved, they die, and then they're reincarnated every 90 years. Rinse and repeat. But hey, maybe every so often the gods don't come back as people. Maybe they come back as dogs. Everybody loves dogs. (Kieron Gillen, Erica Henderson, Chip Zdarsky, Kate Leth, Larissa Zageris, Kitty Curran, Jamie McKelvie, Matt Wilson)
---
Dark Horse
God of War #1—Kratos really, really just wants to live a life of peace and mind his own business, but unfortunately, it's his fate in life to be beset by struggle and strife. Set after the events of the original God of War trilogy and before the most recent game, this comic finds Kratos fighting against a clan of berserkers in the frozen north. (Chris Roberson, Tony Parker, Dan Jackson)
Hellboy and the BPRD: 1956 #1—As the BPRD races to learn just what arcane magics the Soviets are trying to weaponize, a lone agent realizes that they've stumbled upon a curious cover-up. (Mike Mignola, Chris Roberson, Yishan Li, Mike Norton, Michael Avon Oeming)
Lightstep #1—January Lee enjoys a charmed life as one of the world's elites, a status that grants her access to "Lightstepped" worlds where time moves differently. But when it's discovered that she has a strange ability to see through people's lies with startling accuracy, a mark is put on her life and she's forced to run. (Milos Slavkovic, Dave Stewart)
William Gibson's Alien 3 #1—William Gibson's Alien 3 told a story infused with Cold War-era political intrigue that would have taken the movie franchise in a wildly different, but just as fascinating direction, had the studio decided to go along with it. The Sulaco's crew becomes caught in a conflict between two governments, both trying to weaponize the Xenomorphs for their own personal goals. As is always the case, though, the aliens simply cannot be controlled and it's not long before all hell breaks loose. (William Gibson, Johnnie Christmas)
---
IDW
Spider-Man #1—It's always good to see comics specifically designed to be a jumping off point for new readers, though it's a little weird to see Marvel putting its weight behind a book being published by IDW. Peter Parker, Miles Morales, and Gwen Stacy team up for a new range of spectacular spider-adventures. Further details, including the creative team, have yet to be announced. (TBD)
Go-Bots #1—As the Go-Bots have become integrated into all aspects of human society, an interesting question is raised: At what point do the humans have to consider whether the sentient robots are merely there to make their lives better—or if, in the long term, they're actually meant to replace humanity? (Tom Scioli)
---
Boom Studios
Smooth Criminals #1—When Brenda, a modern-day cybercriminal, accidentally discovers Mia, a cryogenically-frozen, famed super criminal from the '60s, the two quickly realize that they make the ideal team and they set off to commit a spree of misdeeds that solidify their burgeoning friendship. (Kiwi Smith, Kurt Lustgarten and Leisha Riddel)
Firefly #1—In the midst of the great Unification War, Mal finds himself on the run from the Unificators who've been given license to hunt him down for his war crimes. Under any other circumstance, this would be just another day in the life for Mal, but when he realizes that the Unificators have their sights set on Zoe as well, it becomes clear that the pair is in far more danger than they thought. (Greg Pak, Dan McDaid, Joss Whedon)
The Empty Man #1—The Empty Man pandemic is the sort of (potentially natural) disaster that could devastate the world. People afflicted with the disease are prone to fits of rage, vivid hallucinations, and ultimately death, save for the few who merely slip into a catatonic state. When Melissa Kerry begins to show signs that she's been infected, her family hides her away because all those who move to the mandatory quarantine zones are never seen or heard from again. (Cullen Bunn, Jesús Hervás)
---
Valiant
Bloodshot: Rising Spirit #1—Before Bloodshot became the superpowered killing machine we know him as today, he was a regular man who had the misfortune of being given his impressive, though terrible superpowers. In the earliest days of his becoming a supersoldier, it was of the utmost importance that his mind was crafted to fit the needs of his superiors, a task that fell to the Memory Weaver, whose tale this comic will tell. (Lonnie Nadler, Zac Thompson, Ken Lashey)
---
Dynamite
James Bond 007 #1—It's rare that James Bond's trips around the world don't at some point lead to his having to murder someone. When another 00 agent turns up dead, Bond makes his way to Helsinki to finish the work his colleague started and to exact his revenge. (Warren Ellis, Jason Masters)
---
Titan
Diablo #1—Even though the world of Diablo is a place of magic and wonder (and evil demons and loot to pillage off of them, of course), there are still a great number of mysteries to be uncovered. When a group of academics and religious zealots make a shocking discovery about the origins of the world's magical energies, they're all forced to take stock of their lives and question their faith. (Marv Wolfman, Piotr Kowalski)
Life is Strange #1—The beauty of Life is Strange's time reversal game mechanic was that players were able to watch as Max Caulfield purposefully altered her fate and the fates of those around her. Every choice she made had the potential to change the larger plot of the game as you played through it—and a number of those possible outcomes are chronicled in this ongoing series. (Emma Vieceli, Claudia Leonardi, Andrea Izzo)
---
To see every comic on its way over the next few months, both ongoing and new, head on over to Previews World. What are you looking forward to the most? Let us know in the comments!