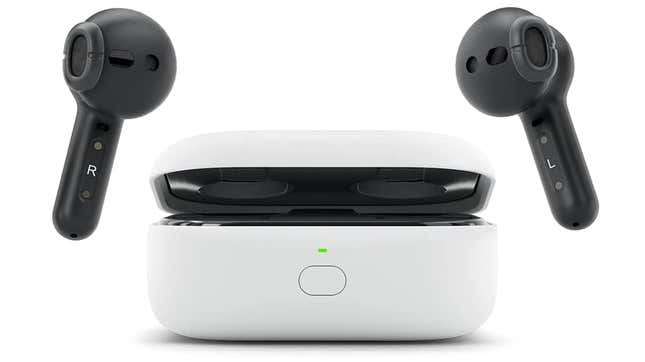 Although Amazon's first pair of wireless earbuds weren't exactly a home run, 2021's follow-up delivered great sound, solid ANC, and a highly competitive $120 starting price. Two years later, the Echo Buds have gotten a complete redesign, and instead of targeting the AirPods Pro, Amazon now seems to be going after Apple's basic AirPods with a simpler design and a price we can't see Apple ever trying to match.
Uh Oh, Amazon Bought Your Favorite Robot Company
The previous generation Echo Buds featured an in-ear design with silicone tips that provided a tight seal for both a secure fit and to ensure their active noise cancellation worked effectively. The new Echo Buds ditch the silicone tips altogether for a semi-in-ear design which has the benefit of being more comfortable while also allowing ambient sounds to naturally be heard. Like AirPods, there's no ANC at all for the latest-gen Echo Buds, which now also feature a protruding stem design that hangs outside the ear.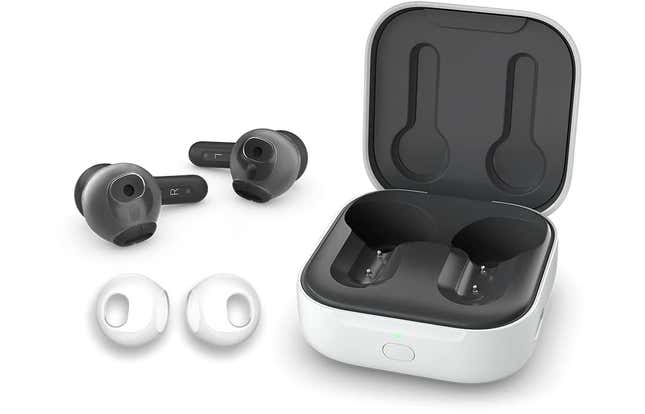 Without silicone tips, many AirPods users have complained about struggles with actually getting the earbuds to stay in their ears. Amazon's solution to that problem is pre-installed silicone covers on each earbud (plus an included backup pair) which provide extra grip and also help to keep the earbuds clean as the covers can be easily removed and washed as often as needed.
Battery life is, as expected, not stellar. You can expect to get up to six hours of music playback from the buds' 12-millimeter drivers with advanced features turned off, or a total of 20 hours when occasionally paired with the charging case for a top-off. There's no wireless charging (the previous generation Echo Buds offered this as a premium feature for an extra $20) and Amazon doesn't even include the USB-C cable needed to charge them.
But the new Echo Buds aren't completely devoid of advanced features. Users can still call on Amazon's Alexa voice assistant without having to touch any buttons (at the cost of an hour less of battery life). Support for both Siri and Google Assistant is also included but requires a quick button tap to activate. Multipoint device connectivity allows users to quickly hop between two different devices without having to constantly dig into Bluetooth settings to connect and disconnect the buds.
Will they be the best wireless earbuds you ever stick in your ears? Probably not, but for $50 they could be an alternative to Apple's 2nd-gen $129 AirPods that's worth considering.