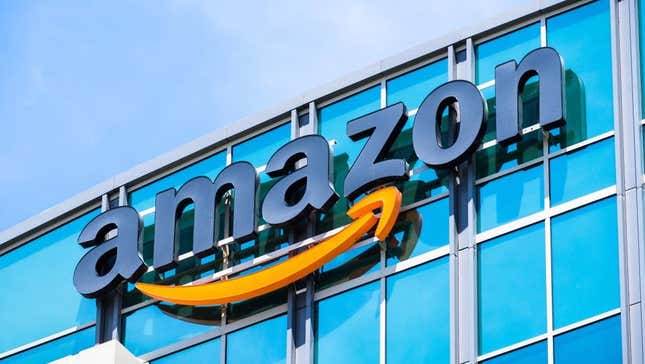 Amazon is closing eight of its Amazon Go stores including two in New York City, effective early this Spring. The company confirmed the closures in an email to Gizmodo but clarified the only stores affected were those that had minimal impact on customers.
Top 5 Shopping Tips for Amazon Prime Day
An Amazon spokesperson said in an emailed statement to Gizmodo, "Like any physical retailer, we periodically assess our portfolio of stores and make optimization decisions along the way. In this case, we've decided to close a small number of Amazon Go stores in Seattle, New York City, and San Francisco."
The spokesperson was not able to provide additional information or specifics regarding what factors attributed to those stores being closed, saying only that it is a typical business practice to open and close stores after assessing their success.
The closures, which were first reported by Geekwire, include the location at the cross-section of Maiden Lane and Pearl, and the store on Park Ave South in New York City as well as two in Seattle, and four in San Francisco. The company said in an email to Gizmodo that the Seattle stores have been temporarily closed for some time, adding now that they're being closed permanently, it will have little to no impact on Amazon's local customers.
Despite the recent closures, Amazon says it is continuing to open stores around the country including its new location in Puyallup, Washington, and is working to identify other job opportunities within the company within other local Amazon Go stores and Amazon Operations sites such as some fulfillment centers. The Amazon Go stores are scheduled to close on April 1 but will continue normal operations until then, the company told Gizmodo.
"We remain committed to the Amazon Go format, operate more than 20 Amazon Go stores across the U.S., and will continue to learn which locations and features resonate most with customers as we keep evolving our Amazon Go stores," the spokesperson said.
The closures come as Amazon paused the second phase of construction on its new headquarters in Arlington, Virginia. Zach Goldsztejn, an Amazon spokesperson, said in an email to Gizmodo that the pause in construction was not indicative of the recent reports of Amazon's global mass layoffs. He clarified that the pause resulted from phase one's completion which created enough office space for the 8,000 local employees the company had already hired.
Updated 3/3/2023 at 5:00 p.m ET: added additional context from Amazon.