Following protests over workers' rights across Europe during the Black Friday crunch last month, Amazon workers in Spain and Germany continue to strike ahead of Christmas. Multiple protests are planned over what workers and unions describe as poor work environments, anti-union tactics, and demanding conditions resulting in physical and emotional pain.
Strikes were planned for this weekend as well as Dec. 15 and 30, a UNI Global Union representative told Gizmodo by email. UNI Global Union, which works to facilitate alliances between unions that represent Amazon workers, said that it would be taking a supporting role in both the German and Spanish strikes being organized by Verdi, a union working with Amazon workers on a collective bargaining agreement with the company.
"Amazon workers in Spain and Germany are striking to fix the problems at their local warehouses but also are demanding global solutions," Stuart Appelbaum, president of the RWDSU and president of UNI Global Commerce, said in a statement. "Amazon suppresses workers' rights the world over, and the high-pressure, high-stress environment in 'fulfilment centres' dehumanise employees. Change must come now. Not only livelihoods but workers' lives are at stake."
Strikes this weekend are happening at the company's fulfillment centers in San Fernando de Henares in Spain and Graben and Leipzig in Germany. European digital news publisher the Local reported Friday that a strike was planned for midnight in Leipzig, though Verdi spokesperson Günter Isemeyer told the outlet that "some form of action" was planned at Amazon facilities across Germany.
A spokesperson for Amazon told Gizmodo in a statement by email that operations have continued in despite the strikes.
G/O Media may get a commission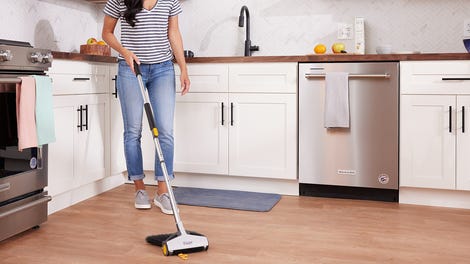 BOGO 50% Off
Flippr - BOGO 50% Off
"It is our priority to serve and keep our customers' delivery promises and the vast majority of our associates at Amazon's Fulfillment Center in San Fernando de Henares (Madrid) and in the German fulfillment centers in Graben and Leipzig have been working and processing customers' orders, as they do every day," the spokesperson said.
Unions who represent Amazon workers have characterized its work conditions as "draconian" and physically demanding to the point of causing injury. Francisco Hervias, a worker who protested on Black Friday in Madrid last month, said at the time that he nearly lost his hand on the job. Eduardo Hernandez, another worker who protested, said that his doctor told him workers do "the equivalent of a marathon a day for five days straight at work." Other protesters described feeling physical pain on the job.
Just last week, more than 20 workers at a facility at one of Amazon's fulfillment centers in New Jersey were sent to the hospital after an "automated machine" struck an aerosol can containing bear repellent, sending fumes into the air and leading to workers reporting difficulty breathing. Remarkably, that wasn't even the first time that Amazon workers have been exposed to bear repellent at its facilities. Wired reported at least two other similar incidents, one this year and one in 2015.
Amazon has denied allegations of unsafe or poor work environments. A company spokesperson told Gizmodo: "While any incident is one too many, we learn and improve our programs working to prevent future incidents. We are proud of safety record and thousands of Amazonians work hard every day innovating ways to make it even better."
The spokesperson added: "Amazon is a fair and responsible company and as such maintains a culture of direct dialogue with associates and unions. We are committed to co-operating with all of our employees, and providing a positive and safe working environment."
As the Local noted, Amazon workers have announced strikes in some form every year around Christmas time for the past five years.
"Our co-workers want to draw attention to the fact that it is again a Christmas without a collective agreement at Amazon," strike leader Thomas Schneider, who works in Leipzig, said in a statement. "The company behaves like a big online Santa Claus. The employees, who process all incoming orders in the same important way, remain disregarded."
Updated 12/10/18 1:45 p.m. ET: Added comment from Amazon about German and Spanish strikes.