If the last week has led you to be wary of having an Intel CPU powering your PC then you might want to get excited, because it seems like AMD might have started actually making CPUs you'd want instead.

It started last year with the announcement of Ryzen desktop CPUs. We found them to be cheaper and faster than comparably priced CPUs from Intel. Then late in the fall AMD announced a new line of mobile-based APUs—which is what they call their CPUs with integrated graphics. The new Ryzen APUs used the same Vega architecture found in AMD's exceptional and affordable desktop GPUs.
AMD then got a lot more appealing over the last week, when a security vulnerability was found in a wide range of computer processors (including AMD's). Intel is grossly affected by the vulnerability and has already been hit with a number of class action complaints regarding the vulnerability and the necessary hampering of CPUs in order to resolve it, but AMD has repeatedly claimed that it is significantly less affected. It is, according to AMD and computer luminaries like Linux creator Linus Torvald, simply more secure.
And now there are more AMD CPUs to choose from than in years. Today AMD announced three new 15 Watt APUs for pro customers: The Ryzen 7 Pro 2700U, Ryzen 5 Pro 2500U, and Ryzen 3 Pro 2300U. 15W processors are the ones found in ultralight laptops, like your Dell XPS 13, Lenovo 720, your Asus Zenbook 3—though the Pro processors are likely to be found in more enterprise-like laptops like the Dell Latitude or Lenovo Thinkpad line ups.
For people who don't want the additional security features of the Pro line there are still the regular 15W Ryzen APUs, and besides the Ryzen 5 and Ryzen 7 in that class AMD announced two Ryzen 3 APUs today: The Ryzen 3 2300U and Ryzen 3 2200U. The Ryzen 3 APUs are positioned to compete with Intel's 15W i3 processors. Which means they're likely to be found in the cheaper laptops made by manufacturers, and once upon a time that would have been a very expected and not very good thing for AMD.
G/O Media may get a commission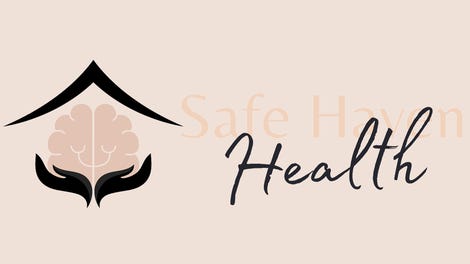 Addiction counseling
Safe Haven Health
Traditionally, the company has sold cheaper CPUs that use more energy, so you'd find them in huge, cheap eyesore laptops built by OEMs (those are the computer makers). Mindful of that fact, AMD has designed its new Ryzen APUs so that their performance is, at least, partially tied to the design of the laptop. It's due to an automated overclocking feature called Mobile Extended Frequency Ranger (XFR). The better the thermal design of the laptop, the faster and more energy efficient the processor.
But AMD doesn't just want to be in the cheap laptops that were once it's bread and butter. It strongly feels its latest processors are more than capable of competing with Intel, and now it has to convince not just consumers, but computers makers as well. "The excuse the OEMs would always give is 'but you're not competing with an i7 or an i5 in terms of performance'," Jim Anderson, Senior Vice President and General Manger of the Computing and Graphics Business Group at AMD, told Gizmodo. He was explaining why AMD APUs never appeared in the laptops of the same class and quality as those found with Intel inside.
"But," Anderson continued "we certainly are now." Bragging about AMD's line up of APUs, which have only just begun to roll out in laptops available to consumers and the press, Anderson said "As more and more Ryzen systems come to market you will see the best range of premium notebooks that you've ever seen from AMD."
In our conversation, Anderson seemed positively giddy over AMD's plans for the coming year. Besides the Ryzen Pro line and two Ryzen 3 APUs, there's also the Ryzen 7 and Ryzen 5 APU currently available, and today AMD also announced two desktop APUs available February 12: The $170 Ryzen 5 2400G and the $100 Ryzen 3 2200G. These processors, according to AMD, are faster (and way cheaper) than the comparable desktop processors from Intel: the $200 Intel i5-8500 and the $130 Intel i3-8100 respectively.
In fact the Ryzen 5 2400G, according to AMD, is so fast it can handle top tier games like Battlefield 1 and Witcher 3, at playable frame rates, without a video card. That's simply not possible with the current generation of Intel CPUs. The graphics aren't insane—AMD compares the Ryzen 5 2400G's GPU performance to the $75 Nvidia 1030—but the graphics, at that price, certainly seems crazy good if AMD's benchmarks are to be believed. And it's difficult not to be delighted at AMD also continuing to use the nearly 18-month old AM4 socket for these processors to connect to the motherboard. That's the same socket used with chips from AMD's last microarchitecture, Excavator, as well as all currently available Ryzen processors, and the many Ryzen processors expected over the next handful of years.
According to Anderson, AMD is devoted to the AM4 socket and doesn't want to force people to upgrade their motherboard every few years, as is currently necessary with Intel's processors. "We're going to stick with AM4 for a long time," he told Gizmodo.
And that means that the second generation of Ryzen CPUs, which Anderson also mentioned today, will work with the AM4 socket as well. These processors, which are expected in the second quarter of 2018, are part of AMD's super aggressive attempt to chip away at Intel's hold on the CPU market. AMD didn't go into too much detail, but did say the 2nd-Gen Ryzen processors would operate on a new Zen+ microarchitecture and that it would shrink from the 14nm that Zen is on, to 12nm.
That's a 2nm difference in just one year! Intel, for comparison, introduced its first 14nm processor in 2014, and it has repeatedly delayed moving to something smaller. Moreover, AMD has even claimed it will have a 7nm processor, the Zen 2, ready for market in 2020. That's a crazy rapid pace of development for a company that's spent the better part of the last five years completely stagnant.
And it's crazy exciting for consumers, because, as Jim Anderson repeatedly noted in his conversation with Gizmodo, AMD is finally able to compete with Intel. It's not the slow and cheap alternative. It's, potentially, the faster and cheaper alternative. Which means, if Intel, who is already hurting from this security snafu, doesn't want to find itself playing second fiddle, it will need to step up its game, because if the performance of these new Ryzen processors are as good as AMD claims than I know I'll be seriously considering a switch.
We're live on the ground in Las Vegas at CES 2018! Click here to read our complete coverage.