The Barry Troglodyte Village is a small complex of homes build undeground in the south of France. Though underground homes are unusual, that's not the weirdest part about this place. These subterranean houses have been occupied continuously by people for thousands of years - from the neolithic era of roving tribes, to the early twentieth century.
Though the buildings are crumbling now, you can still see the rooms that people carved into the hillside in the neolithic era, along with the stone walls built by later generations. Many of the walls contain elaborate carvings like the one pictured above, which looks like a skull.
According to Atlas Obscura:
After being lived in for centuries, the houses started to fall apart in the 18th century. From 500 CE to the 1800s, the number of inhabitants in the village fell to only about 50. At the beginning of the 20th century only one widow and her servant remained in the village and they were convinced to leave after a number of collapses killed off their neighbors.

Overlooking the Rhone Valley, the hill that contains the village was a strategically chosen site. From the top of the forested, shady hill, one can view far to the north, west, and south and watch for any approaching threats.

Archeologists digging in the area have found Paleolithic arrow heads, knives, Neolithic polished-stone axes, and a collection of other prehistoric tools.
There are very few long-term underground cities, and the Barry Trogolodyte Village is one of them. Humans may have abandoned the crumbling structures over the last 100 years, but we may soon be looking to reopen them - especially if we're hit with a comet or zombie attack. In the event of flaming death from the skies, there's nowhere safer to be than underground.
Via Atlas Obscura
Images by Jean Avenas and Le Loup Voyou
G/O Media may get a commission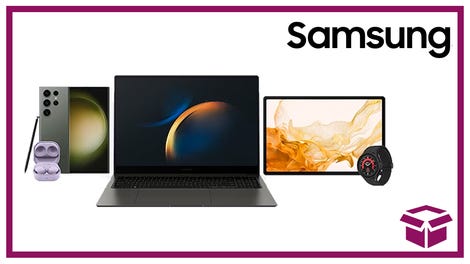 24 hour deals
Discover Samsung - Daily Deal
by Jean Avenas

by Jean Avenas

by Jean Avenas

by Jean Avenas

by Jean Avenas

by Jean Avenas