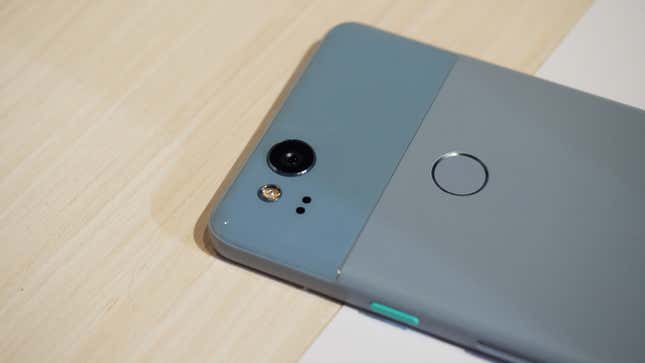 Top House Republicans of the Energy and Commerce Committee sent the CEOs of Apple and Alphabet letters today, requesting they answer questions about the collection of data through their devices—such as emails, location data, and users' voices.

Vizio's Latest TVs Go All Quantum
The letters, addressed to Apple's Tim Cook and Alphabet's Larry Page, are in part a response to reports last week that said Google permits third-party apps to access user data in Gmail. The letter to Google also cites a November 2017 story that said Google tracked Android users' locations even when location services were disabled on their devices.
"Android users have a reasonable expectation of privacy when taking active steps to prevent being tracked by their device," the letter to Page reads, "... this alleged behavior is troubling."
In a press release, the Committee also asked both companies for responses to the following statement on whether our smartphones are actually listening in on our conversations.
"Recent reports have also suggested that smartphone devices can, and in some instances, do, collect 'non-triggered' audio data from users' conversations near a smartphone in order to hear a 'trigger' phrase, such as 'okay Google' or 'hey Siri.' It has also been suggested that third party applications have access to and use this 'non-triggered' data without disclosure to users."
Even though the main heat last week focused on Google and its parent company Alphabet, the lawmakers are also pressing Apple to open up about what kind of access third-parties have through the App Store. Both letters remind the CEOs of their companies' commitments to user privacy and contain several questions about their practices.
Apple did not immediately respond to a Gizmodo request for comment. Google sent the following statement to Gizmodo: "Protecting our users' privacy and securing their information is of the utmost importance. We look forward to answering the Committee's questions."
Cook and Page are supposed to respond to the committee's questions by July 23.