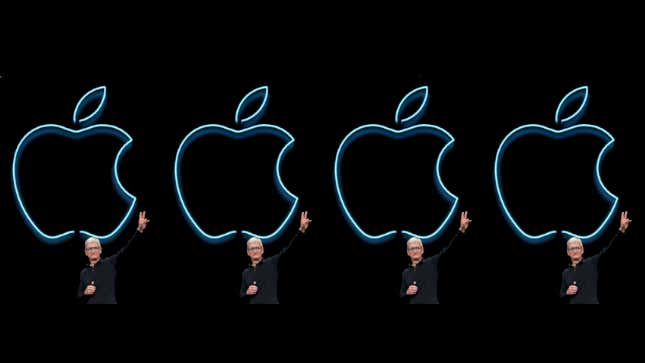 Apple is famous for breaking records, and apparently it's just as competitive when it comes to getting sued. The company was just hit with a fourth class-action lawsuit over accusations surreptitious iPhone data collection. Three of those lawsuits were filed in January alone. Impressive.

In November, Gizmodo exclusively reported on research demonstrating that your iPhone collects hyper-detailed data about what you do on its apps, like the App Store, Apple Stocks, Apple Music, Apple News, and more—even when you turn off the iPhone Analytics privacy setting, which explicitly promises to stop the snooping.

Days later, an iPhone user filed a class-action lawsuit against the company in California. A Pennsylvanian followed up with a second class-action case in January, and a New York resident, apparently feeling left out, filed a third case a week and a half later. Now, there's a fourth class-action lawsuit from yet another disgruntled Californian, spotted in a new report by the Register.

"As privacy concerns have grown, Apple has sought to position itself as a leader by touting how its mobile devices allow users to control the information they share," plaintiff Julia Cima argued in the complaint. "Yet, Apple does not honor users' requests to restrict data sharing."
Gizmodo contacted Apple about this problem for the seventh time this morning, which has to be another record breaker. As happened the previous six times, the company didn't respond. Apple hasn't said a single word to defend this privacy issue in public.
G/O Media may get a commission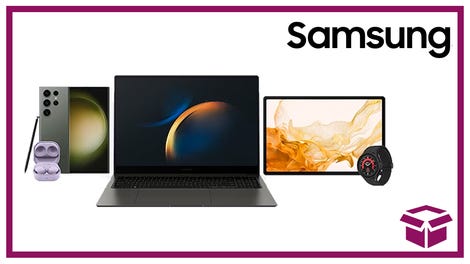 24 hour deals
Discover Samsung - Daily Deal
As you careen around your iPhone, you create a lot of opportunities to collect data, which can be useful for any number of purposes. Some of that data includes analytics information, which measures the way you interact with certain apps. In our original report, Gizmodo pointed out that it's unclear exactly how Apple uses analytics data. The company quietly updated its Analytics privacy policy with vague explanation a few weeks after the November story, writing that the data is used "to help Apple improve and develop its products and services."

However, that policy also seems to include several glaring misstatements, according to tests by Mysk, the app development company which originally spotted the problem.
Apple's privacy policies say "you may also choose to disable the sharing of Device Analytics altogether" by turning off the Share iPhone Analytics setting. But when Mysk analyzed that data your iPhone sends back to Apple, the test showed the data is collected no matter how you adjusted your privacy settings.

Mysk's tests examined the App Store, Apple Music, Apple TV, Books, and Stocks. Apple harvested data including data including detailed real-time information about everything you're doing in certain apps—not only things you type or tap on, but even how long you spend on certain pages and which ads and content you see, according to the test. In some cases, this could pose a serious privacy concern. In the App Store, for instance, searches and downloads for specific apps can reveal anything from users' sexual orientation to religion to sensitive health problems like addiction and substance abuse.
But that's not all. Apple's privacy policy says all this data is anonymous, and "none of the collected information identifies you personally." Additional tests showed, however, that the data collected by the company includes a permanent, unchangeable ID number called a Directory Services Identifier, or DSID, which is directly tied to your full name, phone number, birth date, email address and more information linked to your iCloud ID account.

Mysk continues its testing. The company's latest investigation found that the same privacy problems on the iPhone persist on Mac laptops. Mysk researchers say that the App Store on Apple computers collects the same kind of analytics information, along with the DSID, regardless of your computer's Analytics privacy settings.