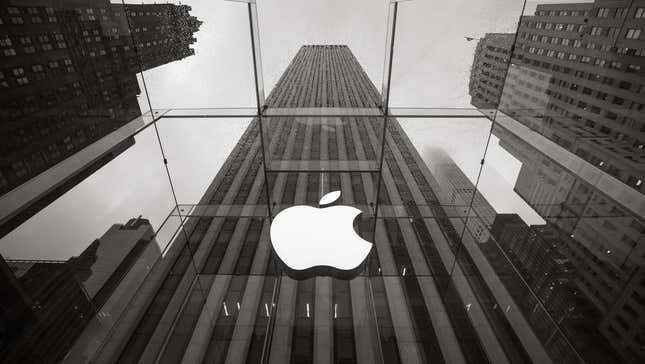 Apple wants you to know that it cares about your privacy. The emblazons billboards with catchy slogans about its robust data protection practices, criticizes tech rivals for their misuse of people's personal information, and makes big pronouncements about how it shields users.But Apple has privacy problems of its own.

In fact, regulators in France fined Apple $8.5 million for illegal data collection in early January, and the company is facing as many as four different class-action lawsuits for a privacy problem Gizmodo uncovered late last year.
The company's business doesn't relay on mining on monetizing data as much as rivals like Google and Meta. Still, Apple harvests lots of personal information, often in ways that you might not expect if you buy into the company's promise that "what happens on your iPhone, stays on your iPhone." It uses that information for advertising, developing new products, and more.

Apple didn't comment on the record for this story. Click through for 11 surprising ways that the company vacuums up your data and uses it for the company's own ends.
Update, Jan. 31, 3:04 p.m. EST: This story has been updated with information about a fine against Apple from French regulators and new privacy lawsuits in the US.