It's no secret that Olympic athletes like to get it on. Recognizing this, the Australian Olympic Committee (AOC) is adding an extra measure to help its prized athletes stay safe: antiviral condoms that help protect against the Zika virus.
The AOC teamed up with condom maker Ansell and pharmaceutical company Starpharma to produce the prophylactics, which will be treated with VivaGel. In lab studies, the substance demonstrated a "near-complete" defense against the virus, the company said. In addition to protecting the athletes well-being, Starpharma will undoubtedly get a nice little PR boost from the high-profile partnership.
The antiviral condoms will come in addition to the 350,000 male and 100,000 female condoms already on hand at the Olympic village, according to the AOC. (Hey, Olympic sex is no joke. The athletes are hyper-competitive, near-perfect physical specimens who also happen to be under an intense mountain of pressure—the ideal circumstances for getting some action.)
"The health and wellbeing of the team comes first, and our association with Starpharma will provide extra protection for everyone on the team," AOC head Kitty Chiller said. "It is a common sense approach to a very serious problem we are facing in Rio."
Rio de Janeiro, of course, is the site of the 2016 summer games—and has been a hotbed for the spread of the Zika virus. The Centers for Disease Control and Prevention has warned pregnant women against traveling to countries affected by Zika outbreaks; it has also issued an Olympics-related travel advisory for pregnant women and women trying to become pregnant.
G/O Media may get a commission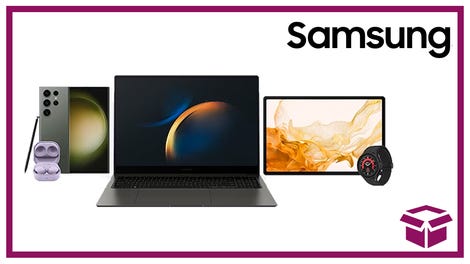 24 hour deals
Discover Samsung - Daily Deal
The United States Olympic Committee has remained relatively mum on the Zika issue. It said in March that it would provide athletes with guidelines about the virus but left the decision of whether to attend up to the individual. And while the AOC has already begun to take Zika-related precautions—a company that makes heavy-duty bug spray became an Olympic sponsor in February—even it warned against going too far, noting that participating athletes needn't submit to compulsory blood testing when they return from the games.
It's possible that fears over Zika will curb Olympic sexy time. But then again, probably not.