The editor of The Medical Journal of Australia has been fired for raising concerns over the decision by the journal's publisher to outsource production to Elsevier. In response, the journal's advisory committee has resigned in a show of support.
Photo of AMJ president Brian Owler. (Credit: Andrew Meares)
The Sydney Morning Herald is reporting that all but one member of the 20-person advisory committee has stepped down in protest. The journal's former editor, Stephen Leeder, was given the boot after complaining of AMPCO's decision to work with Elsevier. AMPCO publishes the MJA and is a wholly owned subsidiary of the Australian Medical Association.
Leeder, who says he's "bereaved" by his departure, said that working with Elsevier was "beyond the reach of my ethical tolerance."
Leeder and various committee members have expressed concern over Elsevier's controversial track record, citing, for example, the company's previous publication of fake medical journals that had been funded by pharmaceutical companies. In an interview with SMH, professor Paul Zimmet from the Baker IDI Heart and Diabetes Institute pointed to Elsevier's involvement in the fueling of the anti-vaccination movement. "They have a bad track record in terms of the Lancet, which in 1998 published an article linking the measles, mumps and rubella vaccine as a possible cause of autism." He said that it was found to be questionable research, but it "took 10 years before the Lancet retracted it".
G/O Media may get a commission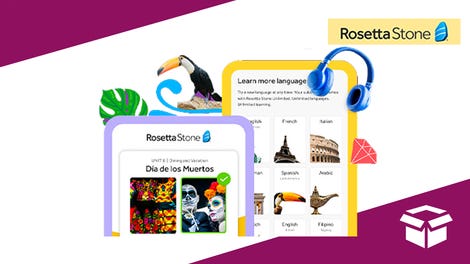 Extra 20% off
Rosetta Stone Lifetime Subscription - All Languages
Members of the advisory committee co-signed the resignation letter, saying they're concerned about editorial independence, adding there was no point "in continued involvement with this tragedy, particularly as our advice is neither sought nor apparently considered."
Deputy editor Tania Janusic also resigned and rejected an offer to replace Leeder as editor, saying she was "appalled" by AMPCO's decision to dismiss him.
In defense, Brian Owler, the president of the Australian Medical Association, said that the only thing being outsourced to Elsevier is production, and not editorial content. He stand behinds AMPCO's decision, saying they're not concerned about Elsevier, and that "It was deemed necessary to seek operational efficiencies to put the journal on a sound financial footing."
It's not immediately clear how the MJA is going to recover from this, but as noted in The Guardian, some researchers and academics will likely refuse to have anything to do with the journal should it maintain its current course.
Read more at the SMH and The Guardian.