Today's spoilers include new Avatar armor pics, an Iron Man 2 tidbit, and action-packed new videos from G.I. Joe and Transformers 2. Tim Kring reveals Heroes storylines. Plus Harry Potter, New Moon, Paul and Planet 51. Spoilers: your entertainment innoculation.

Avatar:
More dirt from E3. Here are some shots of the model of the "Heavy Loader" armor that was on-site. More at the link. [Collider]

Iron Man 2:
Director Jon Favreau appeared on Jimmy Fallon, and... he didn't reveal much. They're filming scenes set at Hammer Industries, the company run by rival industrialist Justin Hammer (Sam Rockwell). [IESB]
G/O Media may get a commission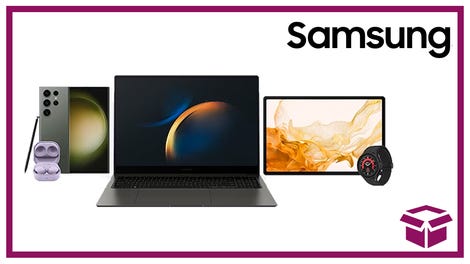 24 hour deals
Discover Samsung - Daily Deal
Here's a new TV spot, pretty similar to what we saw at the MTV Movie Awards the other day:


Transformers: Revenge Of The Fallen:
New concept art gives a much better look at this movie's main villain. Who looks more and more like Doctor Who's Sutekh, the more I see of him. [TFG2 via Seibertron]

Ooh, and here are some new TV spots, with a bit of new footage here and there. The first one is the one with all the Megan Fox:






Harry Potter:
Warner Bros. gave Snitchseeker.com an exclusive pic from the new film, showing Harry, Hermione and Ron in the boys' dormitory. Bigger version at link. [Snitchseeker via IESB]


Paul:
More details about Simon Pegg's alien road-trip movie. Sigourney Weaver's on board, and she may play an old crackpot whom Pegg and Frost meet, who claims to have witnessed the crash of Paul's ship and pulled him from the wreckage. The duo are on the run from government agent Lorenzo Zoil (Jason Bateman) and they accidentally kidnap a Christian girl (Kristen Wiig). [Slashfilm]
Planet 51:
Some new details about this animated film, which we've written about a lot, but not lately. The Rock plays Chuck Baker, who's the 37th sexiest person in America, but he wants to break into the top 10 by discovering a new planet. When he lands on Planet 51, he thinks it's an uninhabited rock (he can't scan it from orbit?) and does a "one small step" style Moon landing thing.
Then he realizes it's a 1950s-esque planet full of green humanoids. He runs and hides in the local observatory, where he meets Lem (Justin Long) who explains to him that he's the alien here. Lem helps Chuck avoid the military force who are hunting for him. The main difference between the aliens' 1950s USA and ours is that theirs is flying-saucer based, with saucer-shaped houses and cars. (They used saucers to visit us years ago.)
The film has lots of in-jokes, like the aliens' dogs resemble the xenomorphs in Alien. They have a pet that resembles the Mars rover. And there's an E.T. nod. Jessica Biel plays Lem's love interest, Neera. Gary Oldman plays General Growl, the military man hunting Lem. And John Cleese plays the wise Professor Kipple. [Sci Fi Wire]
Twilight:
Here are a few more New Moon pics, including shirtless Taylor Lautner. [Twilight Sweden via SpoilerTV-Movies]

Meanwhile, the movie series is casting three new characters for the third movie, Eclipse. Riley's a handsome, clean-cut college boy who becomes a vampire after he's victimized by Victoria, as part of her attempt to murder Bella Swan. The Clearwater twins, Seth and Leah, will be played by Native American or First Nation actors. A tall, gangly 19-year-old with a happy grin, Seth idolizes Jacob Black (Lautner). Leah is the only female member of the "wolf pack." She's tall and slender with beautiful skin and short black hair. She'd be lovely, except for her perpetual scowl, due to a broken heart. [On The Flix]
Heroes:
Tim Kring sent out a "Heroes All Access" newsletter to fans and revealed that "we're all very excited" about season four. (What do you mean, "We"?) But actually, his description of the themes and storylines of the next season does sound pretty intriguing:

One of the big issues we'll be exploring is how should a person with abilities live his or her life. Should they try to assimilate by hiding their abilities, or should they live more honestly, exposing their powers to the world?

Claire will be at the forefront of that issue, starting college in Washington, D.C., and trying to discover, as all college kids do, who she really is. But re-adjusting to normal life won't be easy, especially when Claire is caught in the crossfire of her parent's divorce and a mysterious suicide on campus.

Meanwhile, Peter and Nathan are trying to get their lives back on track. Peter is trying to be a hero in the purest sense - saving on life at a time. But that means cutting himself off from friends and family. It's only when Peter makes a romantic connection with a fascinating new "powerful" woman that he'll find out that life means staying connected to others. Nathan is discovering new things about himself everyday, mostly due to the fact that he's actually Sylar.

Matt will have to live with the guilt of what he did to Sylar; making his attempts to live a normal life with his wife and child virtually impossible.

Noah Bennet (HRG), with the help of Tracy Strauss, Angela Petrelli and all of our Heroes, is tasked with forming a new COMPANY. But that new organization won't be concerned with conspiracies and prisons anymore. It will be about people. Finding them. Connecting to them. And figuring out why so many of them have been seduced by another "organization" out there that treats people with abilities in a fascinating, dangerous and potentially deadly new way.
Meanwhile, when Claire goes to college, she'll meet a "quirky" student, played by Madeline Zima (Californication). Gretchen is an "edgy outsider" who becomes Claire's roommate, and appears in several episodes. [Hollywood Reporter, Thanks MissMercyStreet!]
Additional reporting by Alexis Brown.