The popular classified ads website Backpage was seized on Friday by the Federal Bureau of Investigation, Gizmodo has confirmed.

It remains unclear why the website was seized."The Court has ruled that the case remains sealed and we have nothing to report today," a Justice Department spokesperson said.
Backpage's servers were seized as part of a joint law enforcement operation involving the FBI, the US Postal Service, and the Internal Revenue Service. The action was supported by state agencies in Arizona, California, and Texas, the Justice Department said.
FBI officials were seen at the Phoenix home of Backpage founder Michael Lacey earlier today.
G/O Media may get a commission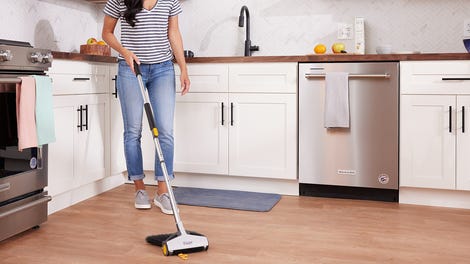 BOGO 50% Off
Flippr - BOGO 50% Off
The Justice Department was pressed by lawmakers last year to investigate Backpage after The Washington Post uncovered documents that showed the website was not only in control of sex-related ads, but had hired a company in the Philippines to attract sex-work advertisers away from Backpage's competition.
In 2016, three Backpage executives, including CEO Carl Ferrer, were arrested on pimping-related charges. The case was dismissed, however, after a California judge ruled that Ferrer and his colleagues were not responsible for illegal ads posted on Backpage.
Under Section 203 of the Communications Decency Act, website operators cannot be held liable for illicit acts committed by third-parties while using their services. The intent behind the section was to protect newly formed online businesses from being crushed by lawsuits stemming from the criminality of users over whom the businesses had no control.
Citing Backpage, House and Senate lawmakers introduced bills this year—the Fight Online Sex Trafficking Act (FOSTA) and Stop Enabling Sex Traffickers Act (SESTA), respectively—intending to target website operators who, to cite SESTA directly, are "knowingly assisting, supporting, or facilitating" in sex trafficking online.
SESTA was passed by the Senate last month and FOSTA was passed by the House in February, but neither bill has become law.
SESTA and FOSTA have been widely criticized by experts who say the bills are likely to led to censorship online and increased violence against sex workers.
Sex workers have become increasingly reliant in the past decade on websites dedicated to escorts, as well as online classified pages. Working online help keep sex workers safe, advocates say, by keeping them off the streets and allowing them to freely exchange information about potentially dangerous clients.
Sen. Ron Wyden, one of only two lawmakers to vote against the senate bill, noted in floor remarks last month that SESTA wasn't actually needed for the Justice Department to take action against Backpage.
Although the charges behind Friday's seizure remain unclear, Wyden nevertheless appears to have been proven correct.
Update, 9pm: Additional context added.