Microsoft founder Bill Gates said he will donate a vast amount of his fortune to his philanthropic endeavors including much of the farmland he currently owns. Gates is currently the seventh richest man in the world with a net worth of $103.6 billion according to Forbes, and he's now pledging to give away most of his billions.
Gates founded the Bill & Melinda Gates Foundation with his then-wife, Melinda French Gates, in 2000 which aims to tackle things like poverty, inequity, and infectious diseases. He and his ex-wife also founded the Giving Pledge alongside Warren Buffet in 2010, which asks the richest people in the world to donate their wealth to charitable causes in their will or over the course of their life.
However, in a question posted to his Ask Me Anything page on Reddit on Wednesday, one user questioned if it was "contradictory to be a humanitarian and then accumulate most scarce resource-land under one?"
The question refers to the roughly 275,000 acres of farmland Gates owns in the U.S. as of last year but he told the Reddit user that he plans to give most of it away. His acreage is tracked by Land Report 100 which keeps tabs on the most prolific landowners in the country. 
Gates responded, writing "I own less than 1/4000 of the farmland in the US. I have invested in these farms to make them more productive and create more jobs. There isn't some grand scheme involved - in fact, all these decisions are made by a professional investment team."
G/O Media may get a commission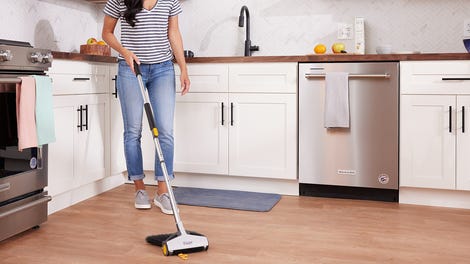 BOGO 50% Off
Flippr - BOGO 50% Off
He clarified that he intends to sell the land in addition to his remaining wealth, writing, "Everything I own will be sold as money moves into the Foundation." He continued, "In the meantime, my investment group tries to invest in productive assets including farmland although that is less than 4% of the total."
In July, Gates first announced he planned to give the majority of his wealth to the Bill & Melinda Gates Foundation despite the fact that it would knock him off the world's richest people list.
Gates donated a total of $20 billion to the foundation last year and in a Twitter post, he said, "I have an obligation to return my resources to society in ways that have the greatest impact for reducing suffering and improving lives. And I hope others in positions of great wealth and privilege will step up in this moment too."