The rush to get in on the cryptocurrency boom has spread around the globe, but nowhere more than in South Korea. That fact hasn't slipped by the South Korean government's attention. On Tuesday new regulatory measures, including a real name policy, were announced, and the government warned that it could move forward with a shutdown of cryptocurrency exchanges altogether.
According to the market tracker Coinhills, the Korean Won is the third-most traded currency for bitcoin, and it regularly gives the US Dollar competition in related altcoins like Ethereum. In early December, the New York Times spoke with a 77-year-old South Korean man who said he hoped to make up for the money he lost in the stock market years ago, by speculation on various cryptocurrencies. "I may have missed the Bitcoin boat but new boats are coming and I want to hop on those," he told the Times. "It is possible that some might be scams but even with those, the prices will rise at least in the middle of their life cycles so that there will be a chance to make money from trading them."
This makes regulators in South Korea nervous. But they have a sticky situation on their hands because clamping down too hard at once could harm the overall market and cause citizens to lose their money—the very thing the government is trying to avoid. In September, South Korea joined other nations like China with a ban on initial coin offerings (ICO), a method of fundraising through cryptocurrency, but that move doesn't appear to have put much of a dent in South Korean's appetite for bitcoin. According to the Wall Street Journal, the government's new measures will ban anonymous accounts being used on exchanges and will require banks to keep records of the identities of customers when it handles settlement services for cryptocurrency trades. The report adds:
In its statement, the government said it "can't leave the abnormal situation of speculation any longer" and said "cryptocurrency speculation has been irrationally overheated" in Korea. It said officials from the Justice Ministry could propose legislation that would shut down cryptocurrency exchanges nationwide, but didn't elaborate on when this might happen.
Earlier this month, South Korea also proposed levying capital-gain taxes for trades made on exchanges, a policy that would be easier to implement without anonymous trades on exchanges. S.G. Lee, chairman of the Korea Fintech Industry Association, told the New York Times on Thursday that he sees these moves as an effort to cool down the markets rather than an earnest desire to regulate cryptocurrencies. He said officials worry that regulations just give cryptocurrencies more legitimacy.
It's been a little over a week since bitcoin's price hit a record high of $19,811. Since then, it slumped to $11,589 and has bounced around between those extremes for days. Overnight trades dropped below $14,000 on the heels of the news from South Korea, and cryptocurrency-related stocks also saw declines. The Long Island Iced Tea Corp—an iced tea company that changed its name to Long Blockchain and saw its stock price rise over 200 percent—saw its price dip by about six percent after the news from South Korea that had nothing to do with iced tea.
G/O Media may get a commission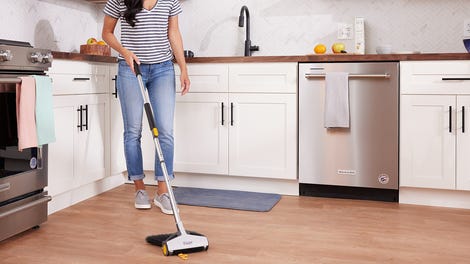 BOGO 50% Off
Flippr - BOGO 50% Off