Some purists will definitely argue with this, but skiing (or snowboarding) isn't really complete without music. Not to mention the necessity of making and receiving phone calls with your comrades. Thus, most of us spend each lift ride fumbling with gloves, wires, and buttons in sub-freezing temperatures. No longer.
The company that brought you the bike boombox—Outdoor Technology—is on the brink of launching their latest product: Chips, the first universal Bluetooth headphones that work with any and all helmets. The little hi-fi cylinders slide into the lining of your helmet and stay there, pushing music and phone calls from your phone, tucked away inside your jacket.
Where's the interface, you ask? Embedded in each speaker. The left ear controls volume (click once to raise and twice to lower), while clicking the right ear will stop or start the music (or answer a call). It's a brilliantly simply solution to the cold-weather button conundrum. "Connect them to your bluetooth device, drop them into any helmet with an audio liner and your skull will be dripping with Kenny G's undeniable melodies before you can say uncle," explain the company's reps. Ah, you guys know me too well.
Chips won't be shipping for another week or two, but head over to the OT blog if you're really desperate—they're giving away a pair for free every week until September. [$130 per pair; Chips]
G/O Media may get a commission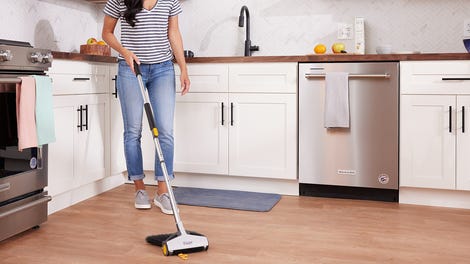 BOGO 50% Off
Flippr - BOGO 50% Off