What's special about Bossa Nova's Prime-8 robot—a $100 descendant of DARPA and Carnegie Mellon Robotics Institute's $20,000-a-pop all-terrain RHex designed for 10-year-old boys? It's the fastest bipedal toy robot ever. Just watch.
Prime-8 and Penbo (shown here) are the launch products for Bossa Nova Robotics, a spinoff of Carnegie Mellon's Robotics Institute with a really simple goal: To take awesome robotics tech out of the lab and put it in the hands of real people.
G/O Media may get a commission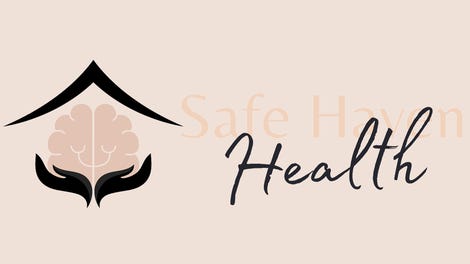 Addiction counseling
Safe Haven Health
Here, the primary technology repackaging is its form of locomotion, inspired by the biomechanics of a cockroach, whose pliant legs allow it to quickly scurry over rough, broken terrain without thinking about it. These make a complete revolution (unlike the roach's legs), but the mechanics of them are similar—neither RHex nor Prime-8 need sensors to move and balance. To see some of the relation between Prime-8 and RHex, RHex climbing some stairs:
Prime-8 does more than run circles around other robots, though—it intelligently re-balances itself automatically, plays games, can run amok autonomously, shoot rockets and synchronize with other Prime-8s. It's controlled via an infrared remote that's shaped like a generic videogame controller. It's designed for kids around 8 years old. (I hope they haven't played too many videogames before picking Prime-8's controller, actually, since there's a lack of precision in the controls that someone used to precise responses from inputs might be frustrated with.)
That said, it's a lot of fun to play with, and pretty easy to pick up and start slamming into stuff. I'd love to run it around on some rougher terrain, as well, since it's designed to be tough—supposedly, it can hold up after falling off of a table. There's definitely a more visceral joy playing with Prime-8 than with some of the other robots I've play with—the speed, the form (not a generic robot shape), the kinetic-ness of it.
Both Prime-8 and Penbo launch on QVC on July 25 for $100 and $80, respectively, before hitting Amazon a little bit later, and possibly online stores for Walmart and Target for the holidays.
Bossa Nova is planning on using the same movement tech in future robots as well, so they all move in roughly the same manner—Penbo, a penguin, uses the same movement system, just slightly tweaked so it waddles.
PITTSBURGH-BASED BOSSA NOVA ROBOTICS,
A SPINOFF FROM CARNEGIE MELLON UNIVERSITY'S ROBOTICS INSTITUTE,
RETURNS TO CAMPUS TO UNVEIL ITS FIRST LINE OF PERSONAL ENTERTAINMENT ROBOTS

Affordable Robots Feature Revolutionary 'Ani-Motion' Technology And Encourage Interactive Play

PITTSBURGH - July 9, 2009 - After four years of development, Bossa Nova Robotics, a Pittsburgh-based, robotics company and spinoff from Carnegie Mellon University's (CMU) Robotics Institute, today unveiled its first line of personal entertainment robots. Combining the magic of agile robots with a rich play experience, Bossa Nova presented two interactive and enriching biped robots modeled after the way kids play: Prime-8, a fast-paced gorilla robot, and Penbo, an adorable penguin with baby robot.
Bossa Nova's launch comes on the heels of the opening of Carnegie Science Center's roboworld™, the world's largest permanent robotics exhibition, and further establishes Pittsburgh's position as the nation's hub for robotics education, research and development. Penbo and Prime-8 will be used in roboworld's innovative Robot Workshop to help visitors understand the many uses of robotic technology beyond familiar industrial environments and experience the many ways robots are already in their homes.
Bossa Nova's robots evolved from RHex, a fast-moving, agile, hexapod robot which was developed from 1999 to 2004 as a collaboration between the CMU Robotics Institute and the Defense Advanced Research Projects Agency (DARPA). RHex provided the platform for Bossa Nova's 'Ani-Motion' robotic technology - a revolutionary lifelike robotic mechanism loosely based on animalistic locomotion. With a vision to bring personal robots to every home, Bossa Nova spent four years further developing the RHex technology to make it affordable and capable of age-appropriate, robot-human interactivity.
Underlining Bossa Nova's research and product development is the Japan Robotics Association's forecast that the market for personal and lifestyle robots will grow to $15 billion by 2015. According to United States ABI Research, approximately 75% of the market is attributed to entertainment robotics with the majority of sales driven by children's robots.
"The technology behind Prime-8 and Penbo has only previously been seen in multi-million dollar research projects," said Sarjoun Skaff, CEO, Bossa Nova, Ph.D Robotics, CMU. "To make this kind of technology available to children is unprecedented and what we've seen in all of our focus groups is that both kids and adults are impressed by Penbo and Prime-8's technology and lifelike movements."
Continued Skaff, "Children's robotics is just the start, in the future we envisage creating Bossa Nova robots that will change the way we work, play, learn and stay safe."
Not your primitive primate, Prime-8 mimics the way boys play. Prime-8's intense interactivity is powered by a battery of sensors that allow him to respond to people and his environment. Outbound sight and sound sensors help Prime-8 maneuver around obstacles, respond to questions with grunts and growls, and express himself. A fast-paced, powerful and fun gorilla robot with a strong personality, his personality radically transforms from a friendly, funny gorilla with warm blue eyes to a 'Gone Bananas!' robot, beating the floor and roaring from the top of his lungs, with circuits crackling and furious red eyes.
On the other end of the robot spectrum is Penbo, an adorable interactive and waddling penguin robot who surprises little girls when she lays an egg. When the egg is opened, out comes Bebe - a tiny baby penguin that will chirp and communicate with its mother. Penbo is aware of her surroundings, loves to dance, plays games and talks with Baby in Penguish, her own language; she responds to touch with blinking eyes, flapping wings, and cooing sounds and is a perfect robot companion for little girls to nurture.
Prime-8 will be available to consumers for the first time on QVC on July 25. Penbo will make her consumer debut on QVC in mid-August. Both products will be available online on August 1st and on shelves at retailers nationwide for the holiday season.

About Bossa Nova Robotics
Bossa Nova Robotics has been redefining the robotics industry since 2005. A spinoff from Carnegie Mellon University's Robotic Institute, Bossa Nova creates enriching entertainment experiences by combining the magic of agile robots with the power of play. Based in the nation's robotics capital, Pittsburgh, PA, the Company designs and manufactures personal robots for consumer use. Bossa Nova was created based on a dream that kids everywhere would one day have an opportunity to interact with a new generation of toy robots. Unlike anything on the market, Bossa Nova's robots showcase a new relationship between technology and toys. Kids love Bossa Nova's robots because they're exciting and funny; parents love them because they have a family-friendly play pattern. In the coming years, Bossa Nova will apply its robotics expertise to security, health, education and home care markets. For more information about Bossa Nova Robotics, please visit www.bnconcepts.com.