Try to keep up with the endless torrent of video content on the web each day, and your brain could melt. Let us ease your fatigue with a selection of the best videos of the week. Enjoy!
---
Antarctica a viciously inhospitable land, averaging a balmy -70 degrees F in the continent's interior. That's precisely where an intrepid band of American scientists have dug clean through 3405 meters of ice sheet, in an effort to research an eon's worth of climate change. To do it, they used this one-of-a-kind coring machine.


---
The bike fitting was once a mysterious process. You'd get your limbs measured, saddle up, and ride off. But there are so many variables in a bike's fit, and some have nothing to with the length of your limbs.


G/O Media may get a commission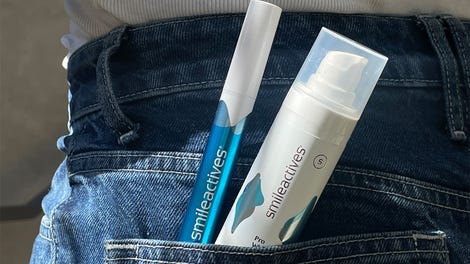 58% off
Whitening Powerhouse Pen & Gel Duo
---
Not only was Arthur C. Clarke one of the greatest science fiction writers of all time, he also had a knack for looking ahead at where technology was going, and accurately predicting how it would change life in the future.


---
Holy bucket of bricks-that 152,455-piece, 677-pound, 6.56-foot-long Lego Rolls-Royce Trent 1000 jet engine doesn't only look insane-it also moves! Watch the most complicated Lego machine in action.


---
You're not going to walk away with an in-depth knowledge of how to build your own digital camera from watching this video. But Canon's behind-the-scenes peek at what goes into building and designing its digital cameras and lenses is still pretty fascinating if you're into photography.


---
Apparently, some people love the Pentax DSLRs because they can stand sand storms and heavy rain. I never imagined they could be subjected to this kind of hardcore testing. That's probably why US Army soldier Alex Jansen, now deployed in Afghanistan, loves them.


Image: Shutterstock, user: Vlue