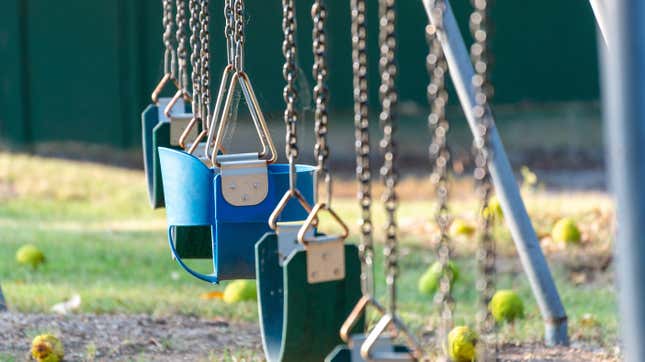 There may be a rise in concerning brain infections afflicting U.S. children. Hospitals and public health officials in some areas have documented higher than expected numbers of pediatric brain abscesses in recent years, often caused by Streptococcus bacteria. The complication remains rare, however, and in some places the rate has since returned to its baseline.
Mental Health Apps Are a Privacy Nightmare
Abscesses are pockets of pus that are usually caused by an ongoing bacterial infection (the pus is a mix of dead immune cells and the germs). In the brain, these abscesses are not only a sign of a potentially serious infection but could cause added harm by pressing on brain tissue or blocking vital blood vessels.
Pediatric brain abscesses are rare, but some areas in the U.S. have seen an apparent increase lately. Last week, CNN reported that the Centers for Disease Control and Prevention has begun to investigate a cluster of cases in and around the Las Vegas, Nevada area. In 2022, the state reportedly saw 18 such cases, well above the average of four to five cases a year. The Nevada cluster was first detailed by local health officials at the CDC's annual Epidemic Intelligence Service Conference last week, and since then, doctors in other states have raised alarm about a potential rise in their numbers as well.
"We're just impressed by the number of these that we're seeing right now," Sunil Sood, a pediatric infectious disease specialist at Northwell Health, a health system in New York, told CNN last week.
This isn't the first time that doctors and health officials have noted an anecdotal increase in these pediatric brain infections. Often, they've been linked to Streptococcus bacteria, a common source of many diseases, including strep throat. That connection could be important, since many countries, including the U.S., recently reported a rise in cases of invasive group A strep, another serious but rare complication of these bacteria. But there are key questions left unanswered about the trend.
Last summer, two separate papers were published in the CDC's Morbidity and Mortality Weekly Report looking at the topic, with different conclusions. One paper surveyed infectious disease specialists across the U.S. and found a possible increase in some forms of intracranial infections through March 2022. The other paper examined nationwide data provided by pediatric hospitals and found a more complicated picture. During the first two years of the covid-19 pandemic, they found, these cases first dipped below the baseline, then increased in 2021 through early 2022, before settling back to the baseline by mid-2022. Taken as a whole, the researchers didn't actually find a significant increase in such cases over the study period, compared to before the pandemic.
These findings aren't necessarily contradictory. The early years of the pandemic saw a dramatic decline in many other infections. But these infections have since returned and have sometimes left behind larger-than-usual outbreaks in their initial wake. Waning population immunity might have provided these germs more fuel to spread when they came back, at least temporarily. But as the world gets back to normal, these infections should eventually reach the same level of spread seen in the pre-pandemic era. If that's true, then the rare complications they cause might also initially spike before settling back to their typical baseline. In Nevada, that may be what's happening already, with fewer cases reported so far in 2023 than last year.
Still, these clusters are worth investigating, and the lessons learned from these investigations could uncover new insights about the infections and the rare complications they cause. Earlier this year, for instance, scientists found evidence that a mysterious outbreak of unexplained childhood hepatitis seen in the UK and elsewhere last year was actually caused by a combination of genetics and a virus previously not linked to human disease.