Just when Arrow fans thought Roy and Thea were going to ride off and save the world together (and cuddle along the way), news of actor Colton Haynes, who plays Roy, coming back as a series regular has shaken things up. But that, along with new comments from executive producer Marc Guggenheim, may suggest it's all part of a bigger plan.
This starts with Entertainment Weekly reporting that despite Arrow's recent storyline of Thea Queen (Willa Holland, who has since left the show) leaving town with Roy Harper, Roy is coming back as a series regular for the upcoming seventh season. The classic DC Comics character was introduced in the first season and took on the superhero moniker of Arsenal; Haynes then decided to leave in season three for some very legitimate reasons. He's come back to guest-star few times as Thea's on-again, off-again love interest, but it's especially odd he's coming back now because it seemed like both of those characters' exits were pretty final.
Add to that, in a recent interview with TV Line, Guggenheim admitted the recent trajectory of the show may not be as on point as he'd hoped. Mostly because fans are so invested in Team Arrow (Green Arrow, Diggle, and Felicity) that a feud with the Newbies (Mister Terrific, Wild Dog, and Black Canary) doesn't have the impact it should.
"I think if I miscalculated anywhere, it's probably on the order of not taking into full consideration the fact that while all the arguments may be equal and equally strong, there's always going to be a love and affection for the original characters that the new characters don't get a chance to enjoy," he told TV Line. "In crafting these arguments, we were being, I think, very evenhanded. At least we were trying to be. But we were not taking into account the familiarity factor."
Guggenheim added that he felt feuding factions of heroes is such a traditional storyline, fans would just go with it. But, obviously, that has not been the case.
G/O Media may get a commission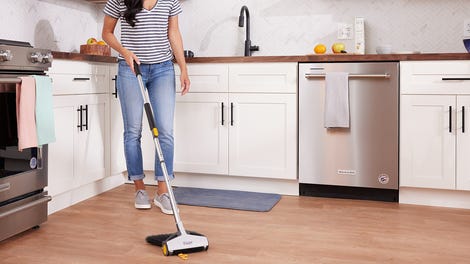 BOGO 50% Off
Flippr - BOGO 50% Off
"Superheroes having a falling out and fighting amongst each other is one of the most longstanding comic book traditions," Guggenheim continued. "Again, this is maybe where we miscalculated, but I always assumed the fans would go along with us in this regard, because it is such a tried-and-true comic book [convention]."
When a producer admits their own wrongdoing and simultaneously brings back one of the show's biggest characters, it seems highly plausible the two are related. Arrow will have its season six finale next month but with recent renewal news from the CW, could Roy's return mean the feud between the factions could be dialed back in season seven? Though, with Diggle's recent revelations, perhaps we could be in for an even bigger shakeup. What do you think?
[Entertainment Weekly, TV Line via Collider]