Forget the Batman rumors — what about Superman's arch-enemy? Disney's John Lasseter explains the animated Marvel film Big Hero 6. A Game of Thrones costar joins Ronald D. Moore's show Outlander. Dane De Haan talks Amazing Spider-Man 2. Check out the latest Transformers 4 set videos. Spoilers ahead!
Top image from Amazing Spider-Man 2.
Man of Steel 2
The confirmation of Batman's appearance in the Man of Steel sequel—and the resultant flurry of casting rumors—has done the impossible, which is make people stop asking whether Lex Luthor will appear in the sequel. While absolutely nothing is confirmed, Tinker Tailor Soldier Spy and Zero Dark Thirty actor Mark Strong gave a coy non-answer when asked… which also probably means nothing, but it's not a definite denial either, so why not?
It's also a somewhat amusing rumor, inasmuch as Strong is already the theoretical main villain of another Warner Bros. superhero franchise, since he was Sinestro in Green Lantern. So, if nothing else, his utter non-concern for his existing superhero commitments likely slams the door shut still further on Green Lantern 2, which isn't a bad thing. [Digital Spy]
---
The Amazing Spider-Man 2
Chronicle star Dane DeHaan discusses his character, new addition Harry Osborn:
I think what this version of Spider-Man does is it takes the Spider-Man characters and puts them in modern culture. So I started to look at Harry as, how does a person like this exist in modern day culture — and to me, he's a trust fund baby. He grew up in New York City and he uses his wealth to hide his problems, like he almost uses his wealth to buy happiness. And I think there's a big hipster trust-fund baby culture that kind of fits right into that world. So that was kind of my way in, or start in that world.
G/O Media may get a commission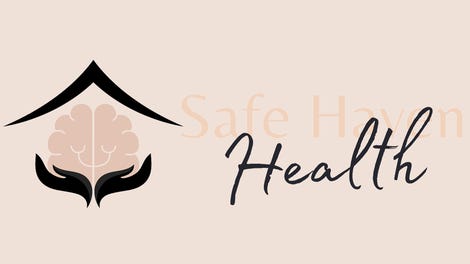 Addiction counseling
Safe Haven Health
---
Elysium
Director Neill Blomkamp discusses the movie's earliest origins:
Yeah, it's like, you know, these organic things that just sort of — you never really know when they begin or end, to a degree. I got arrested in Tijuana like — but no, it wasn't really fair, because I hadn't done anything. I just got — I got "shaken down" would be a better description, I think. And I ended up walking along weirdly, like, quite close to the U.S. border, and at night with, like, Black Hawks flying up and down because of the naval base. And that was when I was 25, so that was before District 9. And I always thought that that image and that concept, you know, that an hour before I was on the other side of the fence, stuck with me so much that I thought someday that would turn into something. And essentially Elysium really is that, you know, it's that event.
He also explains why the ultra-rich in the movie specifically speak English and French:
There's two things: the one is metaphor and just trying to stick true to metaphor. So when you're talking about metaphor, right now — I specifically didn't want to include China because it just complicates things — but right now wealth is contained within North America and Europe. So they're going to be speaking English or European languages. And it happened to be French because Jodie is fluent in French. So you would presumably have many other languages happening on the station within European languages, to hold true to the metaphor. So that's the metaphor part of it. The other metaphor part actually is wanting to — it's like me being in Tijuana. It's like wanting to flip the point of view for Americans, where this is what it feels like to be on the other side of the fence looking over the fence, you know. In this case, it's looking up at Elysium, but it's kind of flipping America into a dilapidated, broken, more economically depressed America. So I wanted those two things, the languages on the station and the metaphor of America being broken.

And then the third thing is painting this realistic image of a future Earth that is my realistic version of a future Earth, which meant the borders being erased entirely and having this fluid population group that basically moves from Chile all the way up to Canada. It just flows, because it can. It's kind of like the EU [European Union]. Like, much more — like the EU on steroids. […] I just wanted that to feel real, like, as real as possible, and the numbers of people that are Latin are going to overwhelm the numbers of people that aren't. And if you, again, hold true to the metaphor, the wealth would have gone to the station.
There's plenty more at the link. [Spinoff Online]
---
Transformers 4
Here's a trio of set videos.
---
Big Hero 6
In case anyone heard that Disney's first animated adaptation of a Marvel property would be the relatively little-remembered manga series Big Hero 6 and thought, "Wait… what?", here's Disney animation head John Lasseter to explain:
It's based upon a very short series of comic books and it's six comic books. They're out of the Marvel universe, but more of a Japanese manga style. We're creating something based upon that so it's really a Disney Animation production. A loose adaptation — like all adaptations are. They almost have to be.
There's more from Lasseter on other upcoming animation projects at the link, for those who are curious. [EW]
---
Agents of S.H.I.E.L.D.
Star Clark Gregg says that Agent Coulson might still be capable of dying again, though he doesn't think such a dark hypothetical moment is really what the show is all about:
You know, this is a world where people are vulnerable, so I don't think that anyone's safe — including Agent Coulson. That said, it's a hopeful show. It's an optimistic world. What's fun about this for me, and what I've always loved about the comics and about sci-fi is that there's a way you can tell a story in an imaginative universe that you can't in strict realism. You can take who we are right now and project it forward a little bit, or put a slight spin on it that makes us look at who we are through a lens that's more real than real. TV feels like the perfect, serialized version of that. So to see the first couple of scripts, to see the way that they've found the thing that's bigger than anything I've ever seen on TV, and yet to see the humans of that world represented is really exciting for me.
He also explains why Coulson has moved from recruiting superheroes to recruiting mere mortals:
I think The Avengers have been recruited. We'd have to go to Director Fury to find out why he's now tasked him to do this. I think it's clear he sends Coulson to the hottest zones he's gone. We're in a world after The Avengers where people have gone from knowing about Tony Stark and The Hulk, for a moment, before he was contained, to a world with a wormhole and alien invaders in New York, and these guys from Asgard who are trouble. A lot of people want in on that action, and some of them aren't very nice. That said, I think it's a vehicle for dealing with other new superheroes from the Marvel Universe sometimes, but also all kinds of old and new SHIELD business.
There's more at the link. [Comic Book Movie]
---
Once Upon a Time
The third episode of season three is by genre stalwart Jane Espenson, and it's called "Quite a Common Fairy." [SpoilerTV]
---
Once Upon a Time in Wonderland
In some truly non-shocking news, the first episode of ABC's Alice in Wonderland riff is going to be called "Down the Rabbit Hole." I think we can officially begin the countdown clock for when there's an episode called "Through the Looking Glass," though that feels more like a finale title. [SpoilerTV]
Being Human's Michael Socha discusses his role as the Knave of Hearts:
The Knave breaks Alice out of the mental institution. It's like a brotherly-sisterly, look out for each other role. The Knave is quite a lonely character. He doesn't want to go back to Wonderland, but he will do it, and only for Alice. I think the only person he gives a shit about is Alice.

How much have you been told about their backstory, which gave them that kind of a relationship?
I can't wait to find out. I've heard a little bit. Apparently Alice gets the Knave back his heart. I can't wait to read the story as to where he lost his heart. I'm still waiting.
There's a bit more at the link. [KSiteTV]
---
Revolution
Grey's Anatomy actor Steven Culp will appear in a season two arc as "clean-cut Edward Truman, a dignified authority figure." [Deadline]
---
Arrow
Executive producer Andrew Kreisberg reveals that Felicity Smoak will have something of a love life in the second season:
"I think a part of Felicity's arch [sic] this season is realizing that she can enunciate her feelings for Oliver — not necessarily to Oliver, but you know, I think she's going to be dealing with that," says exec producer Andrew Kreisberg, who adds that "you've got to tease fans just the right amount… Felicity is going to have a surprising love interest this season coming down the pike."
I bet her love interest is Batman. I mean, it would be surprising, and if Green Arrow isn't good enough for her, well…
(Also, I don't think her love interest will be Batman.) [EW]
Meanwhile, executive producer Marc Guggenheim has tweeted this design for a van that will appear in season two. While it seems unlikely that Metamorpho would appear on the show —although if they're finding a way to include The Flash, maybe all bets are off — they are at least including a nice acknowledgment of old Rex Mason. [@mguggenheim]
---
The Tomorrow People
Veronica Mars costar Jason Dohring has reportedly joined the cast of the CW's upcoming remake of the British cult classic. He will play Killian McCrane, described as "a former paranormal operative who once worked with John (Luke Mitchell) at Ultra, the paramilitary group that hunts down the Tomorrow People… In the [fourth] episode, airing later this year, we learn Killian went off the grid but has resurfaced to exact revenge." [EW]
---
Outlander
Starz's time travel show from Battlestar Galactica's Ronald D. Moore has cast one —actually, make that two — of its main roles, as Tobias Menzies has joined the cast in the dual role of both Frank Randall and his ancestor "Black Jack" Randall.
Known for his HBO roles as Edmure Tully on Game of Thrones and Brutus on Rome, Menzies also recently appeared in the Doctor Who episode "Cold War" and as a Goolding Inquiry member on The Thick of It, which I mostly mention because I happened to be watching that last night. Anyway, here's the description of his character, as well as a helpful overview of the show:
The "Outlander" series spans the genres of romance, science fiction, history, and adventure in one epic tale. It follows the story of Claire Randall, a married combat nurse from 1945 who is mysteriously swept back in time to 1743, where she is immediately thrown into an unknown world where her life is threatened. When she is forced to marry Jamie Fraser, a chivalrous and romantic young Scottish warrior, a passionate affair is ignited that tears Claire's heart between two vastly different men in two irreconcilable lives.

Frank Randall is Claire's 20th century husband and a professional historian with a deep interest in the 18th century and his own genealogy. Frank and Claire are reunited in 1945, after being separated by the war. They are rekindling their relationship when Claire suddenly disappears. Jonathan "Black Jack" Randall is Frank's ancestor from the 18th century. A Captain in the English Army posted into Scotland during a time when rebellion was rife. The nickname is no mistake, while Black Jack Randall may look striking similar, he is nothing like the gentle, bookish Frank; he is a dark, violent man who will take what he wants at any cost.
Menzies is the second confirmed cast member, joining Sam Heughan as Jamie Fraser.
---
American Horror Story: Coven
Here's a new teaser. [TV Equals]
---
Additional reporting by Amanda Yesilbas and Charlie Jane Anders.