There are tons of great crowdfunding projects running this week, from tiny robot sculptures to a book by the Godfather of Anime. You can also crowdfund a short film about dinosaurs on the hunt, simple programmable robots, and much more.
Top image from Osamu Tezuka's The Crater.
Kansai Club Publishing is publishing Osamu Tezuka's short manga collection, The Crater, for the first time in English. The one-time, 2,000-book run will appear in hardcover, and collects stories that appeared in Weekly Shonen Champion in 1969 and 1970.
For a $35 pledge, you'll receive a copy of the book, which will be available only through Kickstarter and possibly at Florida Supercon in Miami this July. At that pledge level, you'll also receive three art prints inspired by the book's contents.
G/O Media may get a commission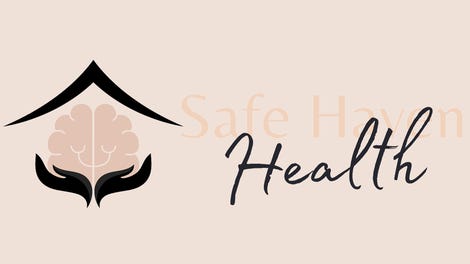 Addiction counseling
Safe Haven Health
[via Crunchyroll]
Kaja and Phil Foglio's Girl Genius is a rich, long-running webcomic about the fantastical adventures of mad scientists and their equally insane companions. Girl Genius is up to Volume 12, and the Foglios have plenty of goodies for backers.
This is an especially great Kickstarter, not just for long-time fans, but also for people who have been looking to get into Girl Genius. If you pledge $10 for a PDF copy of the book, or pledge at any of the higher levels, you'll receive PDFs of the earlier volumes as well. The better the campaign does, the more volumes the backers receive; as of this posting, the campaign has earned more than $115,000, meaning backers at the appropriate levels will receive Volumes 1-6. If the campaign hits $175,000, the Foglios will send out all 12 volumes as PDFs.
[via Boing Boing]
Forget dinosaurs and humans together. Forget talking dinosaurs. The team of animators and VFX producers behind the short film Dino Hunt just want to capture the drama of a herd of Styracosaurs as they are hunted by a pack of Dromaeosaurs. You can take a look at their VFX breakdown here:
There is some neat artwork at t-shirts at various pledge levels. Are you Team Styracosaurus or Team Dromaeosaurus?
[via Paleoillustration]
Amidst all of the kits that make engineering accessible to artists, San Francisco's Robot Brigade wants to create a kit that makes art accessible to engineers. D.Bugs are adorable robot sculptures that need a bit of assembly, at the end of a soldering iron.
For a $35 pledge, you'll receive a novice D.Bug kit, although if you're feeling bold, you can try the more advanced kits at the higher pledge levels.
[via Boing Boing]
The Benign Kingdom seasonal art books are back, and there's a crazy amount of talent on tap for this collection. Becky Dreistadt and Frank Gibson are publishing all 151 of their Capture Creatures. Rice Boy creator Evan Dahm and Johnny Wander's Yuko Ota are teaming up for The Exquisite Beast, an illustration of a monster that evolves as the artists trade it back and forth. And Midnite Surprise V2 collects the latest and greatest from Gun Show creator KC Green.
For a $15 pledge, you'll receive a PDF of each book.
For the person who wants an Arduino robot, but doesn't know where to begin with programming, Sparki promises to offer an affordable, easy introduction to electronics and robot programming. Sparki works with a remote control right out of the box, but employs a drag-and-drop Arduino interface for easy programming.
For a $99 pledge, you'll receive a completely assembled Sparki who is ready to go.