If you love adorable kittens that have been modeled into macabre taxidermy scenes, you can kick in to fund a documentary about Victorian taxidermist Walter Potter. You can also try to grab a board game about quantum physics, a video game that uses real Martian topography, and fund a new season of the web series starring Inspector Spacetime.
Can you assemble the particles to create an atom before your fellow players do? Antimatter Matters is a 2-6 player board game based on quantum mechanics. Here are the details:
The Time: The not-so-distant future
The Place: SQEAC (pronounced, "Squeak"), the Space-based, Quark & Electron, Antimatter-powered Combiner—a state-of-the-art space laboratory orbiting high above Earth.

As the lead scientist for Project SQEAC, you are in charge of humanity's first attempt to construct ordinary matter from individually captured elementary particles—up quarks, down quarks and electrons, along with the gluons and photons that bind them together.

A lot can go wrong in the course of this experiment. You face the risk of antimatter-matter particle annihilation, collisions with stray cosmic radiation, equipment malfunctions and other dangers, as you recreate the incredibly hot, dense conditions that occurred in the earliest beginnings of our universe, billions of years ago.

Your scientific peers, in other orbiting space labs, are attempting the same feat. Will you be the first to artificially construct an atom from the basic building blocks of the universe?
G/O Media may get a commission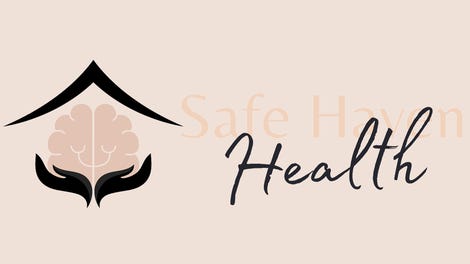 Addiction counseling
Safe Haven Health
If the campaign is successful, for a $59 pledge, you'll get a copy of the game.
Walter Potter is a fascinating figure in the history of taxidermy, known for his strangely adorable scenes of kittens, rabbits, and birds. Ronni Thomas, creator of the Midnight Archive, plans to document Potter's life and work by talking to historians, photographers, and collectors of his work. For a $30 pledge, backers will receive a limited edition Potter postcard and a Blu-Ray of the film. [via Morbid Anatomy]
The web series that is most definitely not about Community's Inspector Spacetime (*ahem*) is back for a second season of Doctor Who-parodying madness. Travis Richey is back as the Inspector, Mayim Bialik will be providing the voice of B.O.O.T.H., and director Nick Acosta is on board for Season 2, which is currently in preproduction. For a $10 pledge, backers will receive HD downloads of all six parts of the season, as well as downloads of the sound effects and theme song.
Lacuna Passage is a video game that uses real satellite imagery for its topography of Mars:
Lacuna Passage is a story-driven exploration and survival game set on Mars, drawing inspiration from titles like Dear Esther, 2001: A Space Odyssey, and even Pokemon Snap. You play as Jessica Rainer, the only survivor of the crashed Heracles mission, investigating the disappearance of the first ever manned mission to Mars. You have several tools at your disposal, but most important are your skills of observation. You will need to uncover mission logs, recorded audio files, and other physical clues left behind at critical mission locations in order to uncover the story. An interplanetary trail of breadcrumbs is waiting for you.
The game will be available for PC, Mac, and Linux. For a $15 pledge, backers will receive a digital download of the game.
Fantastic Fiction at KGB is a monthly reading series held on the third Wednesday of every month at the KGB Bar in New York. Currently hosted by Ellen Datlow and Matthew Kressel, the readings are free to the public and offer readers a small honorarium, plus dinner and drinks at the end of the readings. If you want to support the series, you can kick in at Kickstarter and be listed as a sponsor. [via Boing Boing]