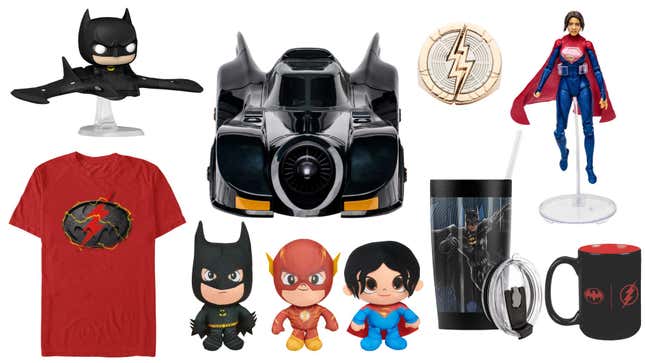 Batman '89 fans rejoice! Merch for DC's The Flash movie might be headlined by Barry Allen, but Michael Keaton's Batman dominates so much of it.
Here's a preview of DC Studios and Warner Bros. Discovery Global Consumer Products' new collection, stuffed with multiverse merch and fandom fits that unite the heroes we love. Yes, that includes Batfleck—as well as Supergirl, who'll play a key role in the film.
Check out this gallery featuring Mattel, Funko, Spin Master, and McFarlane Toys, with costumes by Rubies and exclusive lines on Warner Bros. Discovery's DC Shop.