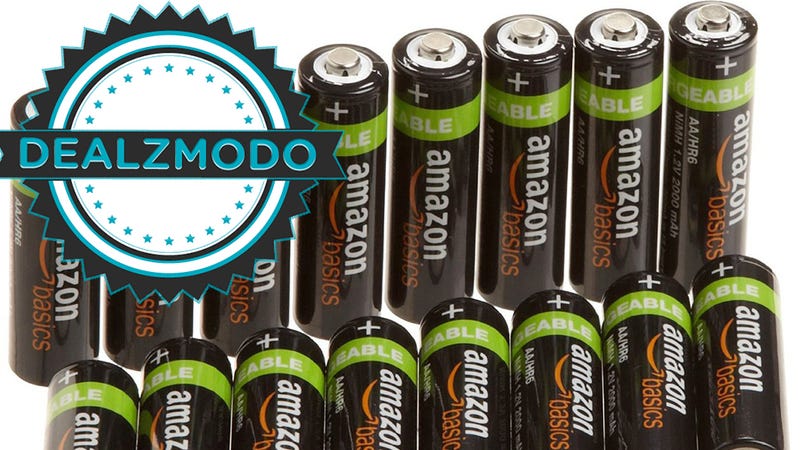 Pick up a 16-pack of Amazon Basics Rechargeable AA Batteries for only $25 today and save a ton of money not buying throwaways in the long run. All of our Top Deals section is Lead Deal quality today, so be sure check it out.
Please join us in the latest Moneysaver Co-Op where we're nominating and voting on the best gaming monitors.
Top Deals
Storage
Audio
Video
Input
Computers
...
PC Parts
Networking
Tablets and Phones
Gaming
+ Check out the Kotaku Moneysaver for all the best gaming deals.
Media
Photography
Mac
iOS
iPad
Android
...
Clothing
Life
Hobomodo
---
Keep up with Shane Roberts on Twitter, Facebook, Google Plus, Tumblr, or Pinterest to get Moneysaver and Dealzmodo in your social networks of choice.
Join us every weekday at 3pm ET for Dealzmodo, brought to you by the Commerce Team. We're here to bring Gizmodo readers the best tech deals available, and to be clear, we also make money if you buy. We want your feedback.