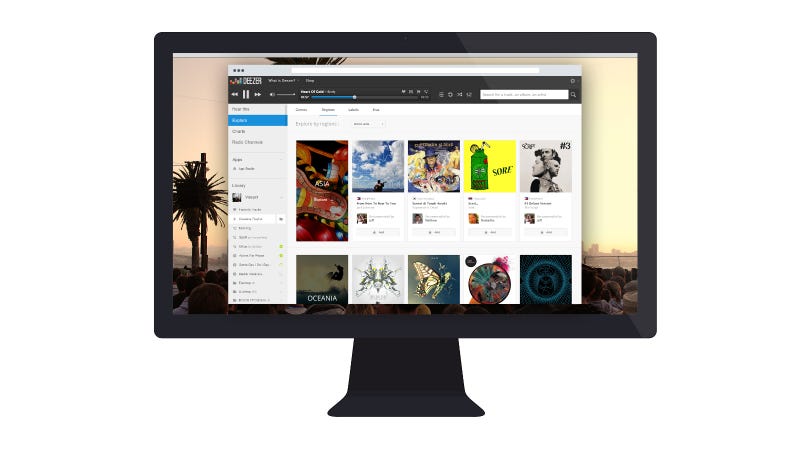 If you're not already fully signed up to the likes of Spotify, Rdio MOG or the rest, there will soon be another music option: the French streaming service Deezer will launch in the US in 2014.
You may never have heard of it, but in other parts of the world it's already a big deal. Available in 80 countries, it boasts five million paying subscribers, which compares well with Spotify's six million. How much that international success will help in the already crowded US market, though, is unclear.
In terms of what it can offer, it's broadly similar to all the other available streaming services: desktop and mobile access (for a fee), playlists, recommendations, radio, over 30 million tracks... Generally speaking, no one single feature that sets it apart massively. In the UK, it matches Spotify's prices—so expect the familiar $5/$10 pricing structure.
Given that there's some concern about how stable the future for streaming services is—Spotify's valuation is static; Rdio is laying off staff; Pandora just sacked its CEO—it's unclear how well Deezer will fit into the crowded market. One way, perhaps, is to cozy up with mobile carriers: a partnership with Orange in Europe sees it arrive pre-packaged in cellphone bundles, and it could do something similar with Verizon or AT&T. Digital Music News even suggests it could be angling after a takeover.
But hey, more important is the fact it's coming. Some rumors suggest it could arrive in January 2014, but Deezer's co-founder Daniel Merhely told AFP that "the launch date is not final." [Liberation via TechCrunch]