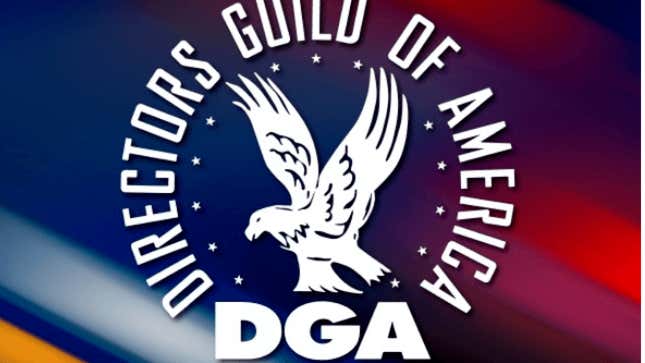 Hollywood's managed to avoid another strike, at least with its directors.

On late Saturday night, the Directors Guild of America (DGA) reached a tentative agreement with the Alliance of Motion Picture & Television Producers (AMPTP) to form a new labor contract. Under this new three-year deal, directors will receive increased wages and benefits (5% in the first year, then 4% and 3.5% for years two and three), and a 76% boost in residuals from international streaming. Most importantly, they'll receive protections against AI, a "groundbreaking" agreement that confirms "AI is not a person and that generative AI cannot replace the duties performed by members."
Lucy & Danny Devito Tell io9 About Their Love for Looney Tunes and Ren & Stimpy
The vote will be ratified on Tuesday, June 6.
DGA negotiation chair Jon Avnet called the deal between the DGA and AMPTP "truly historic. [...] This deal would not have been possible without the unity of the DGA membership, and we are grateful for the strong support of union members across the industry." The agreement, he added, has secured "essential protections for our members on new key issues like artificial intelligence – ensuring DGA members will not be replaced by technological advances."
With a deal currently struck with the DGA, the AMPTP now has to contend with the WGA and SAG-AFTRA. The actor organization will be bargaining with the AMPTP in the next few days and is currently voting on whether or not its members will strike alongside the WGA. Whether or not SAG-AFTRA strikes, the new DGA deal is reminiscent of what happened with the 2007-2008 Writers Strike: after over 3 months of picketing writers, the DGA came to a deal with the AMPTP that helped end that strike. In the aftermath of this DGA agreement, TV and film writers made their displeasure with the organization clear throughout social media, with many pointing out the deja vu of it all.
The WGA at large hasn't certainly forgotten how that went down 15 years ago, either. Negotiating co-chair Chris Keyser recently said that the AMPTP "will find out that [the] 2007-08 playbook doesn't belong in the negotiating room; it belongs in a museum. Any deal that puts this town back to work runs straight through the WGA and there is no way around us."
You can read the full details from the DGA's new contract here.
[via the Hollywood Reporter]
---
Want more io9 news? Check out when to expect the latest Marvel, Star Wars, and Star Trek releases, what's next for the DC Universe on film and TV, and everything you need to know about the future of Doctor Who.