Disney's latest film Moana is a celebration of Polynesian culture that, by all appearances, is aiming to be mindful and diverse. Sadly, it doesn't look like the Halloween costume department got the memo.

Disney has released its line of clothing, toys, and accessories for Moana, and the company decided to make Maui's costume full-on "brownface." The full-body children's suit is designed to look just like the Polynesian demigod, voiced by Dwayne Johnson, including tattoos, grass skirt, and, yes, brown skin.

The costume looks great on the young male model because he has a similar complexion, but you can't escape the fact that a white boy or girl is going to be in brownface. Just because you don't darken the face itself doesn't mean it's not offensive and wrong. Speaking of which, what about the face? If the kid darkens their skin at all, to better match the costume, we could see an "Obama" brown face-paint situation, which only makes a bad situation worse.

G/O Media may get a commission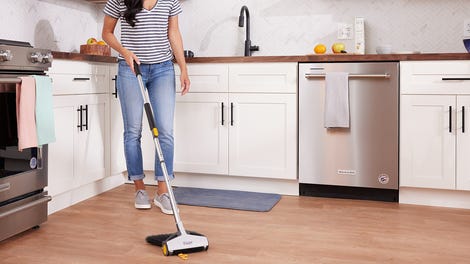 BOGO 50% Off
Flippr - BOGO 50% Off
That doesn't mean children shouldn't dress as characters that are different ethnicities, but typically changing your skin color to do so is considered inappropriate. Some have pointed out that the costume can be viewed as something more for children of color, which is understandable, but there's also the issue of cultural identity. Some have criticized the costume for turning centuries of their Pacific Islander culture into "just a cartoon."
It's not just the costume. While most of the female clothing options simply involve Moana's stylish tank top and skirt, some of the boys' and men's clothing (like t-shirts and pajamas) simulate Maui's brown skin and tattoos.
People of color have been fighting for white people to stop appropriating and stereotyping their cultures with blackface, brownface, or yellowface costumes. It's about time companies like Disney actually listen and stop making outfits that cross the line from cosplay to The Jazz Singer.
That's not to say Disney shouldn't make a Maui costume at all, but it could be more respectful to make a costume overlay that puts the tattoos on the child's own skin color, and they wear a t-shirt and leggings to match. However, that would not address the larger cultural appropriation issue that's been brought up by some critics.
Moana arrives in theaters November 23.
Update: Added response regarding cultural representation, and clarification on representation in costumes.