Problem: If you subscribe to the Ron Swanson school of thought on dogs — anything under 50lbs is actually a cat — yours won't fit on a motorcycle. Solution: Get a sidecar!
The bike you see here is the heavily-revised 2014 Ural Gear-Up, a slightly modernized take on a machine engineered by the Soviet military during WWII, after plans for it were shared with them by the Nazis as part of the Molotov-Ribbentrop pact. Late last year, I reviewed the bike for Wired.
It's still made in Siberia, in a gargantuan square-mile factory that feels more like a level from Goldeneye than it does a modern production facility. I visited that factory — during winter — again writing the experience up for Wired.
G/O Media may get a commission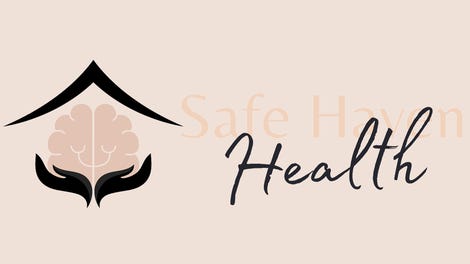 Addiction counseling
Safe Haven Health
Being able to take my little buddy along on a motorcycle ride was a pretty neat experience. But, it was also a stressful one for Wiley. The bumps, the corners, the speed he was actually ok with, but being restrained so completely in the midst of such a rich environment — the road — proved a little much for him. This first, short ride was also a totally new experience and he needs time to become comfortable with it.
For future, longer journeys, we'll need to spend time working up that comfort level with short rides, plenty of positive reinforcement and will just spend some time in and around the vehicle to the point where it becomes yet another safe place in his mind.
If you want to take your dog for a motorcycle ride, start there. Securing him should also be a priority. I fitted Wiley's normal walking harness, then clipped that securely front and rear, with both lanyards also restricting his movement to the right, off the vehicle. My presence blocked his ability to move to the left. I had him tight enough that he was held in a seated position without the ability to lay down, but if he develops more comfort next time, we may try adding some slack.
Safety obviously remains a huge concern, there's no effective way to protect him from either impacts or abrasion, elements handled by my motorcycle jacket, helmet, gloves and boots. Without such passive safety, the entire impetus shifts to the rider, who must ride accordingly. I also avoided clipping anything to Wiley's collar, for fear of transferring braking, acceleration and cornering forces to his neck. For us, being really, really careful on a low speed trip around town seemed like a reasonable risk to take and I can see future trips along deserted desert highways and fire roads being practical too. I wouldn't want to subject the dog to anything fast or dangerous.
The ride doesn't seem to have blunted Wiley's enthusiasm for bikes. He still runs up to the gate every time a motorcycle pulls into the driveway, then dances around in nervous excitement, doing the same if we see a bike ride past while out on a walk or even while riding in a car.
I don't know when our next sidecar ride will be, but I'm looking forward to it and I'm sure Wiley's looking forward to not being left at home.
Helmet: Shoei RF-1200 ($440, Highly Recommended)
Jacket: Alpinestars Huntsman ($700, Highly Recommended)
Gloves: Racer Mickey ($116, Highly Recommended)
Boots: Dainese Cafe ($260, Recommended)
Photos and Video: Chris Brinlee Jr
IndefinitelyWild is a new publication about adventure travel in the outdoors, the vehicles and gear that get us there and the people we meet along the way. Follow us on Facebook, Twitter and Instagram.