Yesterday's Oscar nominations brought a lot of chatter about the Best Animated Film selections, but now that we've all agreed The Lego Movie was robbed, it's the perfect time to spotlight a lovely, dark-horse candidate that did make the list: Song of the Sea.
Song of the Sea is the latest from director Tomm Moore and Irish animation house Cartoon Saloon, the team that previously scored a nomination for 2010's The Secret of Kells. Like Kells, Song is a fantasy adventure which draws upon Irish history and culture, and is rendered in a lovely, painterly 2D style.
The rare film aimed at children that never once feels like a toy advertisement (no offense, Legos), Song explores the relationship between Ben (a fearless boy who loves his dog more than anything, and often wears a cape) and his younger sister, Saoirse, whose birth coincided with the death of their mother. Saoirse is six but she can't or won't speak, instead preferring to wander the lighthouse island where the kids live with their father (Brendan Gleeson), a man who's grown melancholy since losing his beloved wife.
G/O Media may get a commission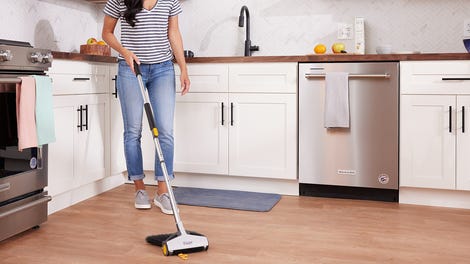 BOGO 50% Off
Flippr - BOGO 50% Off
It's soon clear that Saoirse is no ordinary little girl — she's a half-human, half-seal creature known as a selkie, just like the mother she never met. When Ben and Saoirse's city-dwelling grandmother (Fionnula Flanagan, who like Gleeson voices multiple characters) shows up seaside to collect the children, having decided their isolated home is "no place for a family," the setting changes ... but the adventure only escalates, as the kids learn Saoirse's powers are urgently needed to help preserve the world Ben learned about from his mother's bedtime stories, filled with fairies and other mystical creatures from Irish folklore.
The end result offers some gentle lessons about grief, the importance of sibling friendships, and the wonderment of everyday magic. And it's incredibly easy on the eyes to boot, thanks to a light-infused palette overseen by production designer (and Kells returnee) Adrien Merigeau.
Already out in New York, Los Angeles, and Toronto, Song of the Sea opens in even more cities today (here's a list); look for its reach to expand even further in the wake of the Oscar nomination.