Today Dropbox announced a new app just for viewing and sharing photos. It's called Carousel, and it allows and your friends to seamlessly share images between your Dropbox folders. But you might not want to give it a spin.
Deadly Mississippi Tornado Kills More Than 2 Dozen | Extreme Earth
There are plenty of camera roll replacements out there for both iOS and Android, but unlike most apps that pull your image catalog from your phone's storage, Carousel—available for iOS or Android—syncs up with your Dropbox account to show you a unified list of every single photo you have uploaded to the cloud, no matter what folder it's in.
Your photos are sorted by date, where you can scroll vertically day-by-day, or skim across a horizontal bar to fly more quickly through time. Selecting a particular photo will make it large and give you two, and only two, options: swipe down to hide from view (you naughty), or swipe up to share. Of course! Sharing! It's what Dropbox is really after with Carousel.
G/O Media may get a commission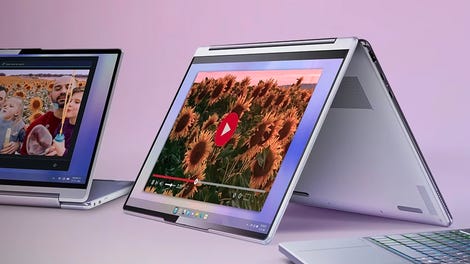 up to 70% off
Lenovo Spring Clearance
Sharing a photo with Carousel circumvents email or SMS, delivering the images by way of Dropbox syncing only. That means that whomever you are sharing with must have a Dropbox account. From right within the app, you can initiate or join conversations where you and your buds trade photos back and forth, one or many at a time.
The benefit is that you are have access to your entire history of photographs, no matter the source (as long as they are synced to your Dropbox account) with the ability to share and communicate with others in a unified interface. Before Carousel, you would have had to initiate an email or text thread, open the Dropbox app, share a photo, go back to the email or text, read your friend's response, and so on.
The purpose behind Carousel makes perfect sense. The problem is in execution. Carousel's sharing interface is anything but streamlined. There are just way too many taps and swipes to get through to perform basic tasks. The simple operation of saving a photo from Dropbox to your camera roll requires selecting the photo, swiping up to share, clicking another share button, clicking a flyout menu, then selecting Save. You'll be old by then.
The viewer presents zero options for ways to display your photos, forcing separations by date. If you only take one photo per day, your Carousel will look like a long single column of photos to scroll through. There's no way to compress your view or organize by different attributes. You also do not have access to any file information whatsoever. No metadata is viewable, or file name, or file size. It's the image and the image alone.
All of these quibbles are amplified by the frustration of requiring everyone you want to share with to be a Dropbox user. The service is by no means ubiquitous the way iOS is, and with current premium pricing so bloated compared to Google Drive and other competitors, it's worth wondering whether new waves of people are going to sing up. There is a way to circumvent this limitation, and that is by sending a photo from Carousel to your Mail app, then emailing it out. The recipient will receive a simple Dropbox link direct to the photo. But if you just send a photo from within Carousel, the recipient receives an invite to download Carousel before they can access the photo. It's confusing!
Dropbox set out to simplify things for photo-sharers, and their cloud service certainly provides a powerful backbone for the task. But with Carousel, they tripped up with an app that is too limited in function, too awkward in form.
Download Carousel from the App Store or Google Play.