An initially mysterious outbreak of Escherichia coli has spread to at least 11 states since mid-March, the Centers for Disease Control and Prevention reported Friday. But the good news is that we've finally uncovered the source—the bland boy band of vegetables, romaine lettuce.
According to the latest update, the outbreak has infected at least 35 people living on both sides of the country. Idaho and Pennsylvania have reported the greatest number so far, eight and nine cases respectively. Twenty-two people have been hospitalized, including three who came down with a rare complication that causes kidney failure, known as hemolytic uremic syndrome. As of yet, there have been no deaths.
There was at first no common link apparent between the cases. But of the 28 people interviewed by the CDC, 26 said that they ate chopped romaine lettuce in the week before their symptoms. The CDC hasn't implicated any single grower, supplier, distributor, or brand in the outbreak, though it did narrow down the contaminated lettuce's likely origin to the Yuma, Arizona region.
The agency has recommended that everyone across the US throw out their store-bought chopped romaine (or any lettuce, if you're vegetable-illiterate like me and can't tell what kind it is), and avoid purchasing or eating chopped romaine from Yuma, Arizona. Restaurants are also being warned to avoid serving or selling any chopped romaine from the area as well. Anyone who suspects they're holding onto contaminated food should also throughly clean out their fridge and other potentially contaminated surfaces with bleach and hot water, and wash their hands well.
The strain of E. coli at fault is known as O157:H7. Strains of O157:H7 produce an especially nasty toxin called Shiga, which can cause hemolytic uremic syndrome. An unrelated outbreak of Shiga toxin-producing O157:H7 E. coli is thought to have infected at least 25 people (and killed one) in 15 states starting last December, also through contaminated leafy greens, though that outbreak seems to have ended in January.
G/O Media may get a commission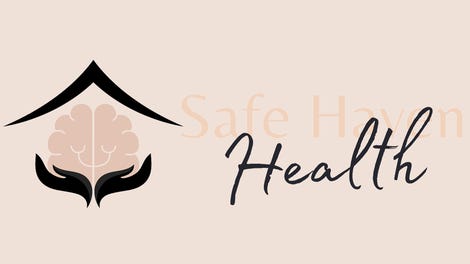 Addiction counseling
Safe Haven Health
Health officials in New Jersey—the state that initially reported the largest amount of cases—reported last week that its cases may have been closely linked to a Panera Bread chain, but it's now thought that people have gotten sick at various restaurants. The state has now reported at least 7 cases.
"Individuals with this infection usually get better within about 5 to 7 days, however some illnesses can be serious or even life-threatening," said Shereef Elnahal, commissioner of the New Jersey Department of Health, in a statement issued after the CDC's latest update. "Anyone experiencing symptoms of this illness should see a healthcare provider."
Those symptoms can include horrible stomach cramps, bloody diarrhea, and vomiting. People are advised to seek medical help if their diarrhea lasts for longer for three days, becomes bloody, and/or is accompanied by an inability to pee, uncontrollable vomiting, or especially high fever.
The CDC's current tally only extends to before March 27, so it's possible that more cases will continue to emerge.
[CDC]