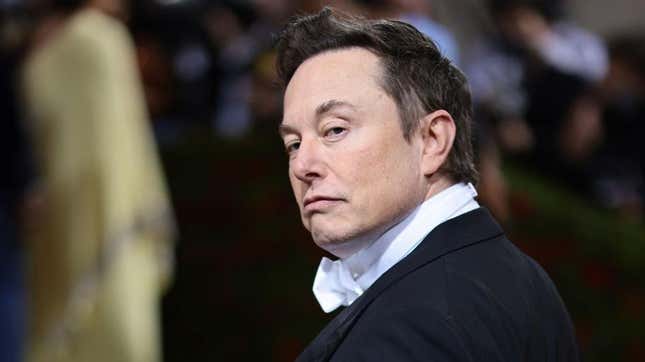 The Guinness World Records announced Tesla and Twitter CEO Elon Musk has broken the world record for the person to lose the largest amount of personal wealth in history. The billionaire has reportedly lost a total of $182 billion since November 2021. Some of the loss was attributed to the $44 billion deal reached to purchase the social media platform, Twitter, in October of last year.
Tesla Investors Not Happy With Mr. Tweet's Tweets
The Guinness World Records said in a news release that the exact amount of wealth Musk lost is "impossible to ascertain," but it can confirm that he has far surpassed the previous record of a $58.6 billion loss. According to the folks at Guinness World Records, Musk broke the record for the "largest loss of personal fortune in history." That record was previously set in 2000 by Japanese tech investor Masayoshi Son who lost his personal wealth due to poor investments in the dotcom surge.
Musk encountered a major loss due in part to his fortune being tied up in Tesla's stocks which rapidly crashed by 65% last year, according to the Guinness World Records report. Ahead of acquiring Twitter, Musk sold nearly $7 billion of his Tesla shares as the demand for Musk's Tesla conglomerate has abruptly lessened as competition stemming from electric vehicles gained in popularity last year.
Forbes reported Musk's net worth is $146.4 billion as of January 2023, dropping from a whopping $320 billion in 2021.
However, evidence of Tesla's shrinking popularity came to light last month when the company announced it would be holding a rare sale in an effort to clear out its inventory. The company offered two rebates to buyers who would purchase and take delivery of a vehicle before the end of 2022. Buyers were initially offered a $3,750 discount with a doubled rebate of $7,500 in the final two weeks of the year.
Despite the drastic drop in his personal wealth, Musk still remains the second-richest person in the world, falling right behind LVMH's CEO Bernard Arnault.
Heading into the New Year, Musk responded to Tesla Owners Silicon Valley who wrote on Twitter, "I've seen so many people within the community freak over the past several weeks and yet @elonmusk has continued to reiterate his commitment to @tesla. The Tesla team is killing it and pushing hard to end the quarter well during these recession headwinds."
Musk tweeted on December 30, "Long-term fundamentals are extremely strong. Short-term market madness is unpredictable."