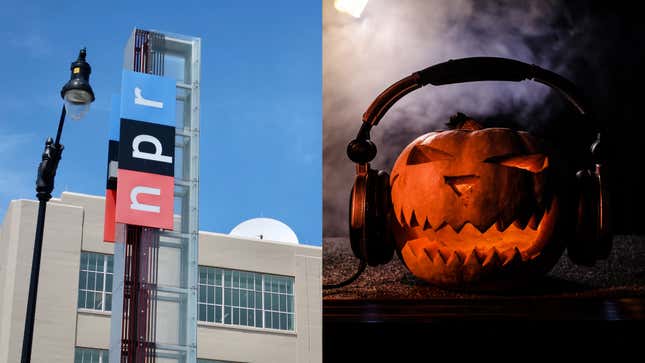 This is why we can't have nice things. According to a series of emails sent to NPR, Elon Musk apparently threatened to assign the media outlet's Twitter handle, @NPR, to another account. NPR previously fled Twitter after the outlet labelled it "state-affiliated media."

NPR Is Going Dark on Twitter | Future Tech
NPR reported on the outlet's communications with Musk yesterday. NPR journalist Bobby Allyn claims that he received an email directly from Elon Musk yesterday, in which the billionaire Twitter CEO and owner apparently threatened to assign @NPR to another company or person. According to Allyn's account, Musk wrote: "So is NPR going to start posting on Twitter again, or should we reassign @NPR to another company?" As the outlet points out, Twitter's inactivity policy states that "prolonged inactivity" can result in an account being removed, but that inactivity is based on logging in, not tweeting.
When asked for comment on the emails between Musk and NPR, Twitter's press office told Gizmodo "💩."
When Allyn asked who would take over the account's handle, Musk apparently replied with "National Pumpkin Radio" along with a fire emoji and a laughing emoji. He then reminded NPR that is was no longer labelled "state-affiliated media" and asked what the "beef" was. One Twitter executive was reportedly alarmed by Musk's communications with the outlet, telling NPR that the threat should worry any business with a Twitter account.
The communication between Musk and NPR is another chapter in their weeks-long back-and-forth. Early last month, Twitter labelled NPR's Twitter account as "state-affiliated media"—any account labelled as such will be suppressed in Twitter's algorithm according to the outlet. After waffling on the issue, Musk eventually decided that NPR should not be classified as state-affiliated media and removed the label from the outlet's account but instead labeled it "government-funded media." Still, the organization was fed up with Musk's overreach, and NPR announced it would no longer be tweeting a week later.
Musk's interest in handing over the NPR handle to another outlet is another, prime example of his blasé attitude toward user security and his crusade against journalists. On April 20, legacy blue checkmarks began disappearing from verified accounts across Twitter as Musk leans even further into paid verification through Twitter Blue—which is ripe for impersonation. In December, after banning at least nine journalists from Twitter, Musk temporarily shut down Twitter Spaces after he was confronted by journalists for his missteps in running Twitter.