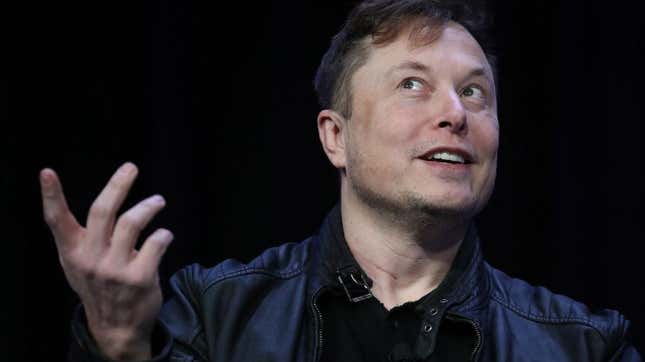 NPR's Twitter account received a state-affiliated media label on Wednesday for reportedly being an entity with editorial independence although the outlet receives some funding from the government. The state-affiliated media label has historically been applied to foreign media outlets providing official government views.
NPR Is Going Dark on Twitter | Future Tech
Twitter's Help Center says, "Labels on government accounts provide additional context for accounts heavily engaged in geopolitics and diplomacy." The company uses the BBC news outlet based in the UK as an example of non-state-affiliated media, saying it doesn't fall under the policy.
By adding the state-affiliated media label, Twitter will cease to amplify those accounts or push their tweets through the site's algorithm. CEO Elon Musk continues to support outlets like Russia's RT and China's Xinhua despite those sites typically falling under the umbrella of spouting the government's views.
Twitter assigned the state-affiliated media label to RT and Xinhua years ago, but Musk continues to voice his support for the outlets despite their radical and falsified information. Texts from Musk to his associates about RT surfaced last year when Twitter filed a lawsuit against Musk for trying to pull out of the deal to purchase the social media platform.
"EU passed a law banning Russia Today and several other Russian news sources. We have been told to block their IP address," Musk texted Antonio Gracias, the former Director of Tesla. He continued, "Actually, I find their news quite entertaining. Lot of bullshit, but some good points too," Forbes reported.
The newest move against NPR follows Musk's suspension of journalists from The New York Times, The Washington Post, CNN, Voice of America, and others for a ludicrous claim that the journalists were sharing information concerning his whereabouts. He provided no evidence for his claims, but described it as "basically assassination coordinates," AP News reported.
Musk also recently removed The New York Times' verified blue checkmark on its Twitter account after the newspaper refused to pay for it. And when a Twitter user pointed out that the state-affiliated media label was applied to NPR, he responded by writing, "Seems accurate." His comment is in opposition to the description on Twitter's Help Center page which, until Tuesday, specifically included NPR alongside BBC as not falling under the labeling policy, according to Wayback Machine.
The site said, "State-financed media organizations with editorial independence, like the BBC in the UK or NPR in the US for example, are not defined as state-affiliated media for the purposes of this policy." As of 3:47 a.m. on Wednesday, NPR was removed from the description, leaving only BBC in its place.