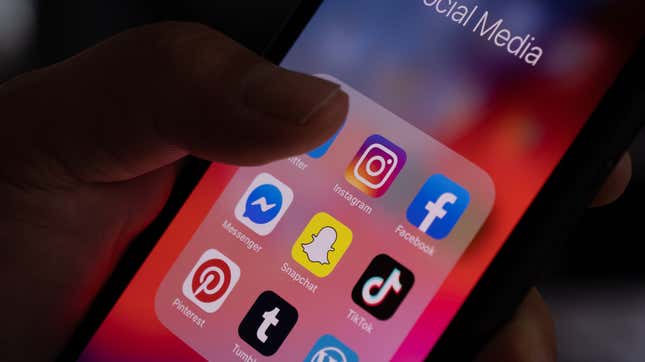 Jody Serrano covers online communities for Gizmodo. Since Elon Musk decided to buy Twitter earlier this year, it seems she has been cursed (blessed?) to write about Twitter or Musk daily. She has covered medical misinformation on social media extensively on topics ranging from herbal abortions to antidepressants.
Twitter Verification is a Hot Mess
The top story:
2022 was the year of Twitter and Elon Musk: the shit show that keeps on giving. While we will continue to watch the destruction of old, Pre-Musk Twitter in 2023, it will create the first real opening for a new social media platform in years.
That doesn't mean that Twitter will die anytime soon, but there are a lot of people who don't like what the blue bird app has turned into. Those folks are looking for a new social media platform that will give them a microblogging experience similar to, or better than, what Old Twitter provided.
There are already competitors: Since Musk took over Twitter in late October, Mastodon's user base has surged from 300,000 monthly active users to 2.5 million. Hive was mentioned as a promising early contender but shut down briefly after facing security issues. There's also Post News, founded by Noam Bardin, the former CEO of Waze. And former Twitter employees are behind Spill, a "next gen social platform that puts culture first," set to launch in late January.
What we're waiting for:
A Twitter clone from Meta: It's unbelievable that Meta, the king of copycats, hasn't seized on the implosion over at Twitter to debut its own clone. It certainly has the money, experience, and brainpower to do so. While choosing between a company run by Mark Zuckerberg and one run by Elon Musk is the equivalent of choosing what level of hell you want to live on, I choose Zuck over Musk any day. At least there are still content guidelines, moderation teams, and PR people over there.
More state bans of TikTok: Currently, more than a dozen U.S. states ban the use of TikTok on government devices. Congress has banned TikTok from devices operated by the executive branch, which includes federal agencies. After the ban was passed, the House of Representatives proceeded to ban TikTok on official devices used by members and staff. The growing anti-TikTok sentiment is likely to lead to bans in more states in an effort to pressure ByteDance, TikTok's Chinese parent company, to divest TikTok's U.S. operations. Considering the icy relations between the U.S. and China, both are unlikely to back down from this face off.
Parler will shut down: Kanye West's professed intention to buy right-wing social media app Parler after he was restricted from Instagram and Twitter was probably the biggest push Parler received all year. After West, legally known as Ye, backed out of the deal, it's hard to see what remains that makes Parler worth keeping around.
Unconventional wisdom:
Elon Musk's transformation from renowned innovator into Twitter despot has turned him into the most unliked person in tech. Musk's name is turning into a liability. Tesla shares have lost about 60% of their value this year, Neuralink is under federal investigation for potential animal abuse, and Twitter is a hot mess.
All the fury and talk around Musk has meant that Meta's Mark Zuckerberg has seen his sins drowned out by The Elon Musk Show. Musk laid off about 4,000 people at Twitter (excluding contractors), made fun of those he laid off, and even refused to pay Twitter's former executive team. Zuckerberg, meanwhile, laid off 11,000 employees, but took responsibility for what had gone wrong and provided generous severance packages, including 16 weeks of paid leave, six months of health insurance, and immigration support. He thanked those who were laid off for their service and said Meta would not be where it was today without their hard work.
In 2023, Mark Zuckerberg will rebuild his image and build goodwill for his companies. Facebook's user growth will continue to slow, but not decline. Zuck has an opportunity here to make good on his past apologies and promises to do things differently: Whether he stops tinkering with the metaverse long enough to do so is real question.
People to follow:
Jonathan Greenblatt: CEO of the Anti-Defamation League. Greenblatt has been an outspoken critic of hate speech, misinformation, and anti-Semitism on social media. It will be interesting to see what he thinks of any of the new social media platforms vying for Twitter's old users.

Dr. Ryan Marino: Toxicologist and expert on fentanyl. 2022 was the year when fentanyl went viral, which means that a whole lot of misinformation about fentanyl started making the rounds. Marino is arguably the best fentanyl educator on social media and isn't afraid to call out law enforcement and lawmakers spewing fentanyl myths.

Alphonzo "Phonz" Terrell: CEO of Spill and former Twitter employee in charge of the @twitter handle. Spill is the first social media project spearheaded by former Twitter employees that has gained steam. Terrell has stated that Spill will not be another Twitter, so it'll be interesting to see what exactly these tweeps come up with.

Companies to watch:
Post News: As it tries to take Twitter's place among mainstream social media giants, Post News presents an interesting model for media. It aims to change news consumption and allow readers to pay to read per article instead of subscribing to the publication. Its success depends on media publishers opting in and users buying in, but could present a solution to media's financial woes.

Reddit: Ever since Twitter became an Elon Musk company, I've been waiting for Reddit to do… something. Out of all the mainstream social media platforms, Reddit is the most similar to Twitter. It also already has tons of close-knit communities and the ability to easily create new ones, something that's valuable to Twitter communities like #ScienceTwitter and #MentalHealthTwitter, among many others. Attracting Twitter's crowd could involve allowing users to post updates outside of subreddits.

A longshot bet:
Jack Dorsey becomes so consumed by guilt over what's happening to Twitter that he convinces Elon Musk to let him run Twitter—for the third time. Musk will agree since he and Dorsey are buddies and because he can't find anyone else who wants the CEO job. However, they will clash almost immediately, leading Musk to fire Dorsey from Twitter (again).