Doctor Who fans who grew up in the classic era of the show are more than familiar with the nostalgic legacy of the Target (no relation to the retail store) novelizations—in an era before repeats and home releases, they were often your only chance to re-experience an episode. These days episode novelizations are no longer common, but the BBC is bringing them back for a retro hit.

BBC Books has announced that it will release five new episode novelizations under the Target branding this year, four of which will be based on stories from the post-2005 era of the show, marking the first time they've been adapted into the brand's range. As was the classic Target tradition, two of the books—Rose and The Day of the Doctor—will be penned by the screenwriters of the original episodes, former Who showrunners Russell T. Davies and Steven Moffat, respectively. The other two modern-era stories are actually the show's first and most recent Christmas specials, The Christmas Invasion and Twice Upon a Time, and will be written by Jenny T. Colgan and Paul Cornell.
The final book will be James Goss' novelization of one of the most beloved Who stories of all time, The City of Death, the 1979 Douglas Adams classic featuring the Fourth Doctor and Romana chasing Scaroth (last of the Jagaroth!) through Paris and waxing lyrically about bouillabaisse in the process. It might seem like a weird choice, but Goss' novelization will mark the first time one of Adams' Who stories has come to the Target line (although they have been released as standalone books before, even the previously unreleased Shada).

G/O Media may get a commission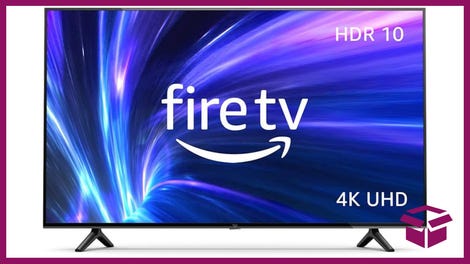 42% Off
Amazon Fire TV 50" 4K Smart TV
In an age where watching an older episode of Doctor Who is as easy as looking it up on a streaming service or getting a home release, the Target novelizations are little more than a sweet reminder of Doctor Who past than anything particularly vital. But even then, getting to see that retro-spin, iconic covers and all, on more recent episodes is a very fun idea. The new Target Who books will be out on April 18.