A story by Thomas Hawk, a rather popular photo blogger, is making its rounds right now. Apparently the man is being sued for $2 million over some photos he took in a museum and posted on Flickr. What's going on?
According to Hawk—who is no stranger when it comes to being tossed out of museums or being harassed for taking photographs—the World Erotic Art Museum is basically confused about what qualifies as professional and commercial photography:
The World Erotic Art Museum in Miami is trying to sue me for a minimum of $2 million for posting photographs that I took in their Museum on Flickr.

[In their] complaint they accuse me of violating their policy stated at their entrance saying that the museum prohibits professional or flash photography.

I saw no sign when I visited the museum.

However, I took no flash photographs in the museum, and Flickr (where I posted the images) is strictly defined as a non-commercial photosharing site. I have not sold any images of that I took at the museum and I have not profited one cent on any the images that I posted on Flickr. What's more the complaint says "at no time did Plaintiff or Plaintiff's agents give express or implied permission or authorization to Defendant to take the photographs." This is a bald faced lie. One of the employees at the museum in fact approached both me, and my friend Mo, who were taking photos to talk to us about them. He specifically asked me if I was making a book and I said no. He said fine and we continued photographing in the museum at the time.

Further Flickr explicitly describes itself as a non-commercial site. This is not professional photography.

[...]

Further the museum filed a DMCA request fraudulently and had Flickr remove many images that they do not in fact own copyright to.
The World Erotic Art Museum's owner and curator Naomi Wilzig had a slightly different outlook on the entire mess though. When I asked her to explain why the museum was pursuing legal action against Hawk, she plainly stated "Simple: He lied."
While WEAM allows media and photographers to enter the premise and take photographs, it's with the unspoken and unwritten understanding that no one would ever post anything explicit—especially not visuals involving penetration—online. By posting 334 photos—which Wilzig claims the museum was not aware he took—Hawk failed to respect this understanding and gave WEAM no choice: They had to do what "no one else had the money or guts to do."
G/O Media may get a commission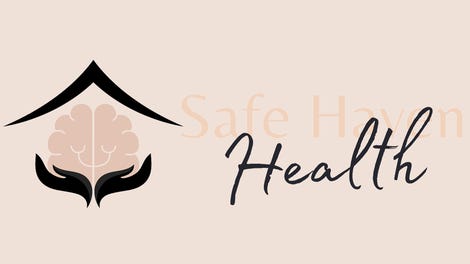 Addiction counseling
Safe Haven Health
Wilzig explained that she feels that by posting his photographs on Flickr, Hawk put WEAM at risk of "exposing [its] art work to young people" and made it appear as if he somehow represented the museum. This meant that WEAM had to stop what Wilzig describes as an "unsavory character" and the way to do it was to make an impression.
So the museum, on its attorney's advice, threatened Hawk with a $2 million lawsuit.
According to Wilzig, this was not done in an intent to make a profit off the situation, but because it was important to let Hawk know that WEAM was serious about pursuing the matter. Wilzig says that there is currently negotiation between WEAM's legal representation and Hawk—who was unable to comment on this whole matter as he was busy seeking legal advice—regarding how to settle the whole mess.
When I asked Wilzig what the museum was hoping to get out of the situation—and how it could be resolved—she replied that all that was really needed is for Hawk to give a public apology and—she hastily added on—for WEAM's legal fees to be covered.
Sounds like this very public game of he-said-she-said is just one big misunderstanding and could possibly come to a peaceful end. But who knows? After all, the parties involved seem to barely agree on what the issue even is.
Photo via Thomas Hawk