We have worked with Lego to painstakingly collect and catalog almost every minifig ever produced into a photographic timeline. You will be able to see the evolution of the iconic figure starting with the iconic 1970s space, city and castle sets that you can see in our exclusive tour of the secret historic Lego vault. Sensory overload ahead.
---
1978
Introduction of the first minifigs as part of the Town, Space and Castle sets. They are all plain. The first female minifig is introduced two months after the first male minifigs.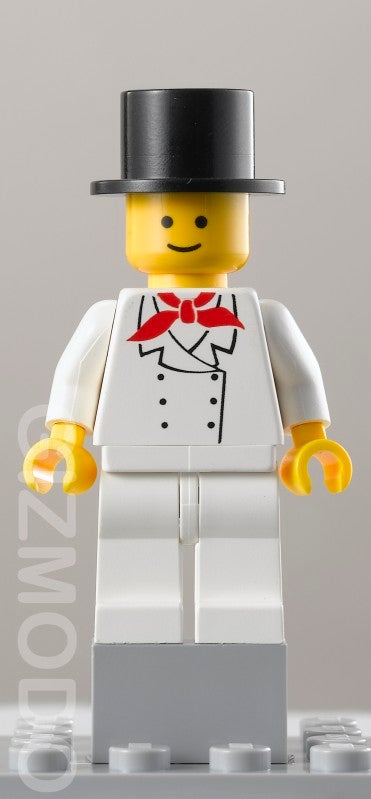 ---
1989
First changes in faces introduced with the Lego Pirates. They maintain the basic expression but add extra features, like eye patches and beards.
---
1990
The first specialized minifig appears in Lego Castle: a ghost.
---
1993
Lego Island Adventure theme is introduced. That means minifigs wearing bikinis and thongs. Lego truckers also appear in Lego Town. Obviously, there's a connection between truckers and thongs.