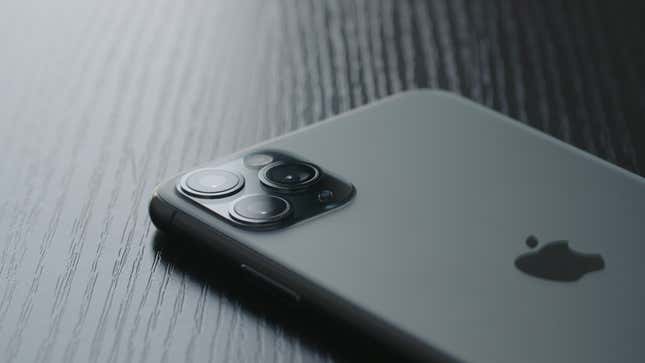 A new nationwide 3-digit emergency line is intended to make the process of seeking help easier for those who need it.
Boogeyman Star Sophie Thatcher Wrote Howl's Moving Castle Fan Fiction | io9 Interview
The Federal Communications Commission voted Thursday to begin the process of establishing the 988 suicide-prevention hotlines, the Associated Press reported. The line will directly connect callers with the National Suicide Prevention Lifeline and 163 crisis centers, which is currently reachable at 1-800-273-TALK as well as online. The agency said Thursday that implementing the 3-digit line "will help ease access to crisis services, reduce the stigma surrounding suicide and mental health conditions, and ultimately save lives."
"A shorter, simpler suicide hotline number could be a game-changer," FCC Chairman Ajit Pai said in a statement. "988 has an echo of the 911 number we all know as an emergency number. And we believe that this 3-digit number, dedicated for this purpose, will help ease access to crisis services."
According to the FCC, the National Suicide Prevention Lifeline received more than 100,000 chat requests and 2.2 million calls last year. As the Associated Press noted, suicide rates in the U.S. have risen more than 30 percent in half of the 50 states since 1999. Moreover, according to the Centers for Disease Control and Prevention, 54 percent of individuals who died by suicide "did not have a known mental health condition."
In a statement, the National Council for Behavioral Health's president and CEO Chuck Ingoglia commended the move in light of rising suicide rates.
"Establishing a shortened 988 suicide hotline offers people experiencing a mental health crisis an easy-to-remember connection to someone ready and able to provide life-saving assistance," Ingoglia said. "Suicide is now the 10th leading cause of death in our nation, and for those in crisis the FCC decision spearheaded by Chairman Ajit Pai will be the difference between finding hope and losing hope."
If you or someone you know is contemplating suicide, please call the National Suicide Prevention Lifeline at 800-273-TALK (8255).