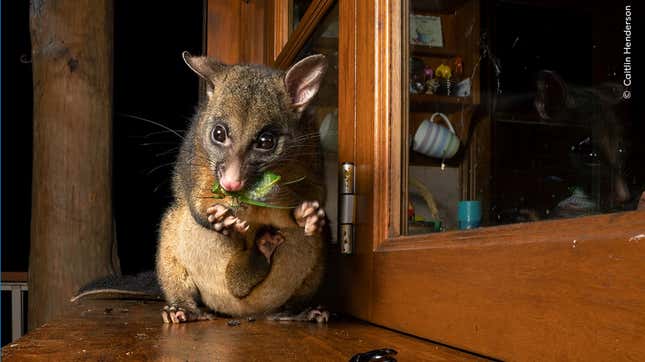 London's Natural History Museum will reveal its Wildlife Photographer of the Year exhibit on October 13, featuring 100 images showcasing the biodiversity of our planet and how organisms interact. The chosen 100 images are the winners selected out of nearly 50,000 entries submitted from 95 different countries, according to a museum release.

"We are facing urgent biodiversity and climate crises, and photography is a powerful catalyst for change," said Doug Gurr, the museum's director, in the release. "The Wildlife Photographer of the Year exhibition reveals some of nature's most wondrous sights whilst offering hope and achievable actions visitors can take to help protect the natural world."
The image above, for example, shows a deer shield mushroom—a wood-rotting fungus—spreading its spores. In the following slides you can check out some of the other highly commended images from the upcoming exhibition.