Neuros updates their video recorder by leaps and bounds with the OSD. Like the last one, it records analog video sources to flash memory in formats easily read by PSPs and iPods. But this one has a USB port for drives, and ethernet port, so it can also store to network-attached storage. It catches video at 720x480 pixels, at 30 FPS through S-vid or composite inputs. And comes with a remote. But can be reprogrammed to act as a web server, playback youtube vids, or whatever else you can code into the C-based, open source OS. Neuros is even offering cash prizes for those who write certain functionality. Who are we kidding? You nerd-cakes'll do it for fun!
Is AI Moving Too Fast? | Future Tech
Jump to read about the cash awards.
YouTube or Google video Browser.
Bounty: $1000
Flickr Photo Browser.
Bounty: $600
Implement a wireless remote using a WiFi PDA (or PSP) as the remote.
Bounty: $500
G/O Media may get a commission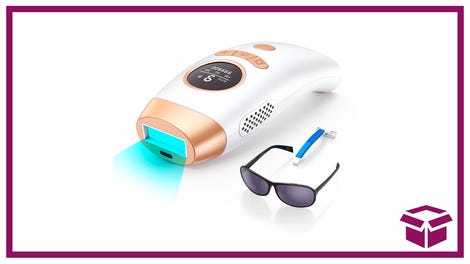 58% Off + Coupon
IPL Hair Removal Device
TiVo style functionality for radio. Hook up the OSD to a FM/AM or Satellite receiver and do timed recordings or FF/RW and Pause Live Radio.
Bounty: $700
Voip on the OSD. Plug a USB phone into the OSD and make calls without touching any of your PCs.
Bounty: $500

It's a beta launch, so only 200 of the units are available from Think Geek. $160 after rebates.

Neuros OSD Hackable Linux Video Recorder [Think Geek]