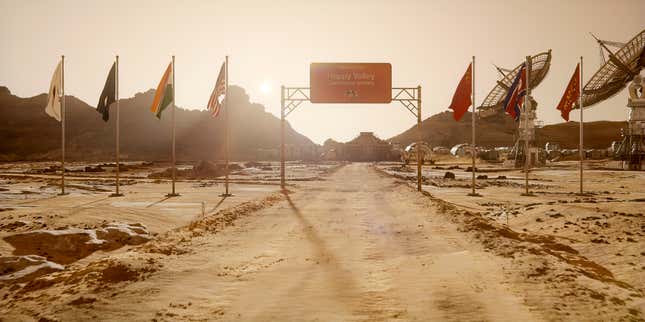 Do you need a job? Would you like to work on Mars? Well, in our first look at the fourth season of Apple TV+'s criminally underrated drama, For All Mankind, that's exactly what's at stake.

Apple just announced that For All Mankind season four will debut on November 10. And, as usual, things pick up several years after the end of the previous season. The year is now 2003, a brand new millennium, and the space program is no longer going further out into the unknown. Instead, it's got plenty of unknowns on the Red Planet, where astronauts are mining valuable resources.
You won't see any of that in this brief teaser though. Besides a brief Ed Baldwin (Joel Kinnaman) cameo, you just see Helios' commercial looking for people to travel and work on Mars. You don't see Margo Madison (Wrenn Schmidt), whose huge secret came out at the end of last season. You don't see what's happening with American hero Danielle Poole (Krys Marshall) these days, how Ed's brilliant daughter Kelly (Cynthy Wu) is doing, or how Aleida (Coral Peña) is handling her new job. But, after the trailer, you can see a little bit of all of them in a slew of photos just released from the upcoming season.
What do you think has been going on in the past eight years? Let us know below. And check out the rest of the slideshow to see more images.