Theranos, the fraudulent blood-testing startup which has despite an incredible amount of wrongdoing managed to remain an extant corporate entity until now, will soon dissolve.

According to a report in the Wall Street Journal, the company has notified shareholders that Theranos will soon be dissolved. Whatever assets the company has left will be used to pay back remaining unsecured creditors (though presumably there is not all that much left).
Theranos, which purported to have invented a line of blood-testing machines capable of running complicated tests on just a single finger prick of blood, was in reality a fraud on a staggering scale. Despite raising some $900 million and achieving a $10 billion valuation, its technology never worked. The tests it did run were so haphazard the Centers for Medicare and Medicaid Services concluded the company had put numerous patients at risk.
After the charade unraveled and the Securities and Exchange Commision charged its Steve Jobs-imitating CEO Elizabeth Holmes and former president Ramesh Balwani with "massive" civil fraud, the company laid off nearly all of its 125 remaining staff in April 2018.
In June, an incredibly overconfident Holmes was briefly reported as interested in starting another company, despite the SEC settlement preventing her from serving as an officer of a public firm for a decade. Certain people like venture capitalist Tim Draper still seemed dumb enough to be willing to give her another shot. John Carreyrou, the journalist who helped take the company down with a series of explosive articles, told Vanity Fair in June that Holmes had "sociopathic tendencies" and viewed herself as the victim of incompetent staff and attack-dog journalists.
G/O Media may get a commission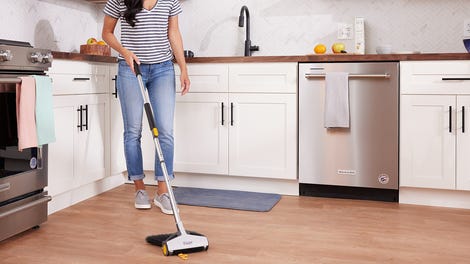 BOGO 50% Off
Flippr - BOGO 50% Off
But days later, a federal grand jury indicted Holmes and Balwani on criminal fraud charges, which would seem to put a stop on those ambitions. That trial is still upcoming, with no indications of any "Theranos is dead, long live Theranos" ending for Holmes.