Billy McFarland, the organizer of the spectacular clusterfuck that was Fyre Festival, was sentenced Thursday to six years in prison for fraud. "Let's just do it and be legends, man," a marketing executive for the festival reportedly said as the event's imminent catastrophe became increasingly evident. His reported divination came true, man, but not for the glory they had apparently hoped for.

A federal judge found 26-year-old McFarland guilty for selling phony tickets and for misleading investors, the New York Times reported. McFarland pleaded guilty in March to two counts of wire fraud and for two more counts of fraud in July.
"McFarland allegedly presented fake documents to induce investors to put over a million dollars into his company and the fiasco called the Fyre Festival," Acting United States Attorney for the Southern District of New York Joon H. Kim said in a statement last year when he announced the charges against McFarland.
According to the New York Times, prosecutors characterized McFarland as "the consummate con artist." They added:
"He betrayed and deceived his investors, customers, and employees while he was living the high life at his luxury apartment, traveling to exclusive locales, staying at luxury hotels, being chauffeured in his Maserati, and entertaining himself and his friends at restaurants, bars, and casinos."
G/O Media may get a commission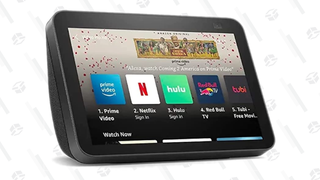 McFarland's deception reached jaw-dropping levels of misadventure when a bunch of rich people showed up to a music festival in the Bahamas only to find themselves stranded on the island with non-functioning accommodations and sad cheese sandwiches. The event, the disgraced Fyre Festival, cost $1,200 a ticket—at minimum—and was shilled by the likes of models Kendall Jenner and Emily Ratajkowski. McFarland and Ja Rule, a co-owner of Fyre Media, sold 8,000 tickets.
The Bahamas Ministry of Tourism issued a statement last year after the debacle, calling it "total disorganization and chaos," adding that "clearly they did not have the capacity to execute an event of this scale."